Fundació Mona Riudellots de la Selva
Contact
visit@fundaciomona.org
The MONA Foundation is a non-profit organization created to put an end to illegal trafficking and mistreatment of primates in captivity and denounce their current situation of risk of extinction. It has established one of the few rescue centers in Europe that provides a lifelong home for rescued primates.
The animals that come to the MONA Foundation were circus artists, television artists, advertising models or even pets. The isolation, loneliness and mistreatment they receive in these environments generate physical and psychological problems.
MONA offers these primates a second chance to live as a family with their peers and in an environment that encourages their natural behavior and recovery.
At MONA they work to make everyone who visits their center aware of the importance of conserving and protecting nature and biodiversity. To help society become aware of the impact of our daily actions and how we can contribute to reversing the situation in which primates find themselves.
GUIDED VISITS
On weekends and holidays, visits are made for the GENERAL PUBLIC, adapted to the different age ranges, with the aim of educating and raising awareness.
It is essential to make a reservation in advance on the Fundación Mona website.
MONAEDUCA. ACTIVITIES FOR SCHOOLS AND INSTITUTES
FACE-TO-FACE MONAEDUCATION
With more than 20 years of experience in the world of education, the guided tours are adapted to the age of the students, for infants, primary, secondary and high school.
The face-to-face educational experience focuses on a talk , a visit to the center's facilities and different workshops appropriate to each of the educational cycles.
VIRTUAL MONAEDUCA
Innovative project designed to bring environmental education to all primary, ESO and high school classrooms, live from the rescue center.
The virtual educational experience focuses on the "Hour of the Expert" , interactive connections with educators where the contents of the activity will be developed. Using live images of the animals rescued by MONA and other audiovisual materials, a unique approach to issues such as the conservation of the planet or evolution is achieved.
More information and reservations on the web: www.fundacionmona.org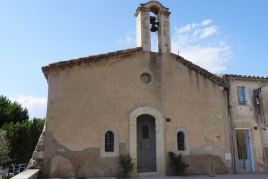 06/10/2023 - 07/10/2023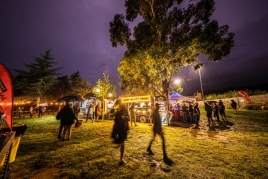 27/10/2023 ...