Pessebre Vivent de Pals Pals
Plaça de l'Església,1
Pals
Contact
m.oliverascolomer@hotmail.com
When the Christmas holidays are approaching...
In the town you begin to breathe a different air and from the end of October you can sense the first movements. The time has come to prepare the representations of the Living Nativity of Pals.
Today, we can already say, that our manger has a long history. It all started in 1987, when a group of parents of the then APA of the Public School Quermany de Pals decided that it was time to start a new adventure and set up a living manger. That year, the performances took place at the House of Culture of Ca la Pruna and there were many participants if we consider how it has grown.
The following year, with the help of Mn. Barcons, former rector of the parish, the manger moved to the Gothic precinct, occupying its streets and some of the houses of the neighbors and, began to grow in number of participants or extras, collaborators, visitors and, also, in extension and quality.
At present we are a living Nativity of Pals where currently 4 representations are made , there are more than 50 pictures, more than 200 participants participate that, defying the cold or leaving the family table on such a marked dates, do not miss the opportunity to get in the skin of some of the characters, and neighbors collaborate that leave the houses where the paintings, tools, material are assembled... or they are in charge of the great assembly that the manger supposes.
The Living Nativity of Pals goes beyond its religious meaning and has become an affordable, close, familiar and quality cultural and leisure proposal. Touring the streets of the Villa for about an hour, visitors can be participants in different passages of the old and the new testament.

It is difficult to highlight any particular aspect of our manger, because what characterizes it is the harmony of the whole, as all the details are perfectly related to make the trip a success.
Those who come to visit our manger will hear and see first-hand the pride and work of a people, of its people. Be welcome, then.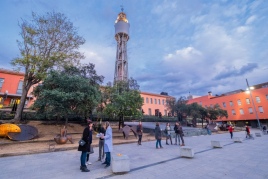 25/11/2022 - 27/11/2022 ...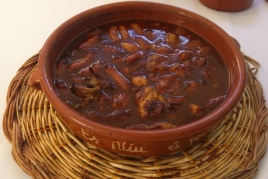 14/10/2022 - 11/12/2022