Province:
Girona
Shire:
Cerdanya
Inhabitants:
8746
Extension: 18,9 Km2
Altitude: 1202 m

How to arrive How to arrive
Puigcerdà is the capital of the Cerdanya region. The population is known since its formation in the 12th century. It is known that it had a wall with eight access gates and an artificial pond, still existing, that served for the irrigated crops. This pond is part of the Schierbeck Park and during the summer months you can sail with rowing boats.
Its privileged location and proximity to the French border give it great mobility to the ski slopes of La Molina, Masella, Alta Cerdanya and Andorra.
As a commercial center, the weekly market and the fairs and craft markets that are often held are important. With more than 250 stores and a wide variety of restaurants, are showcases of the gastronomy of the region, throughout the year we find a wide range of cultural events, recreation and festive activities. In addition, it is a nerve center for mountain tourism: hiking, skiing, etc., as it has very close ski slopes and a natural environment conducive to enjoy the landscape and the tranquility of the mountain. In addition, it also has two golf courses very close: the Gulf of Fontanals, the Real Club de Golf de la Cerdanya and the Golf de Sant Marc.
As an architectural heritage, it is worth mentioning the bell tower of the old church of Santa María, of which only remains and this 12th century tower remain. There is also the Romanesque church of Sant Tomàs de Ventajola, dating from the 10th century, of which the steeple with two openings is noteworthy. And as the last religious element, we must highlight the Convent of Sant Domènech de Puigcerdà. Built in the 13th century and damaged by a great earthquake and the War of the French, a part of the cloister is still standing. Today it is part of the headquarters of the Comtat Library of Cerdanya and the Casal de Avis.
In order to know Puigcerdà a series of routes from the area of tourism of different thematic is proposed, between which is the literary route "The game of the angel" based on the novel of Carlos Ruíz Zafón.
The celebrations of Puigcerdà are summarized in the Fiesta del Roser, the lake festival and the multisectorial fair. These three parties are the most important.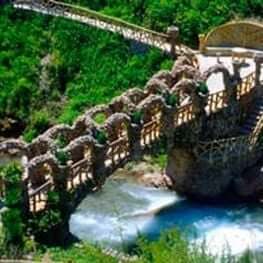 La Pobla de Lillet (a

20.5 Km)
The Artigas Gardens, designed at the beginning of the 20th century by…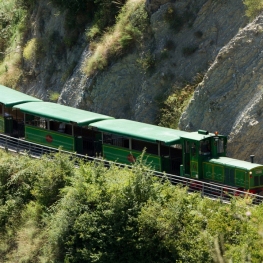 La Pobla de Lillet (a

20.5 Km)
The Cement Train is a line that historically linked the old Asland…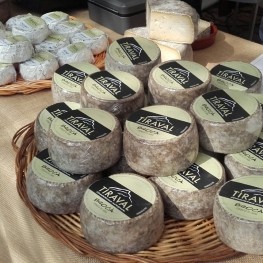 Bagà (a

21 Km)
Always made with the best milk, that's why we work with herds…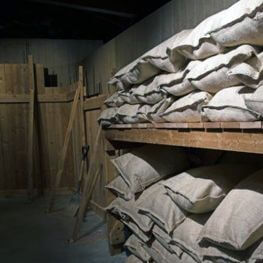 Montellà i Martinet (a

21.6 Km)
The memory space and Interpretation Center of the Park of the Bunkers…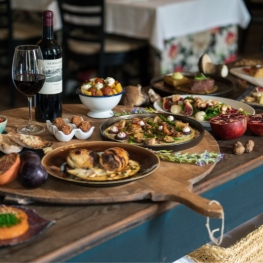 Ribes de Freser (a

24.7 Km)
Our fires cook KM0 food obtained from the earth using traditional methods.…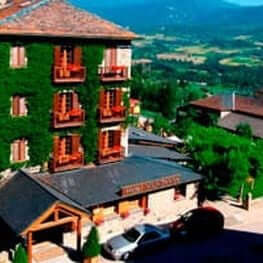 Prullans (a

16.8 Km)
You imagine a place with paradisiacal views, to be able to choose…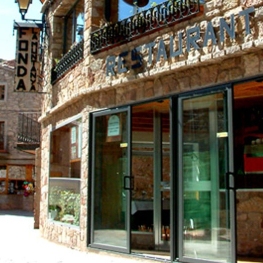 Castellar de n'Hug (a

18.4 Km)
Family hostel located in Castellar de n'Hug. It has different options for…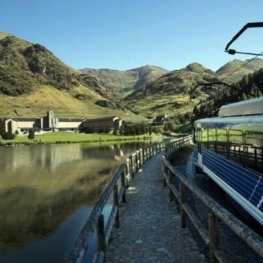 Queralbs (a

18.9 Km)
It is located in the center of the wonderful Vall de Núria…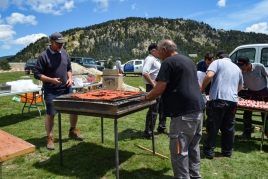 05/06/2022 - 06/06/2022

11/06/2022

New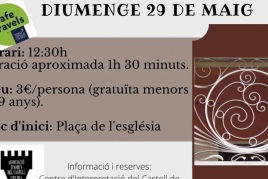 Castell de Gelida (Gelida)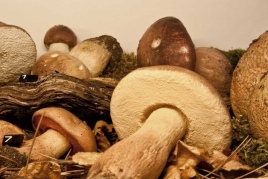 Museu d'art del Bolet (Montmajor)
Weather forecast
26-05-2022
Morning
Evening
Max 16º
Min 5º
27-05-2022
Morning
Evening
Max 19º
Min 10º