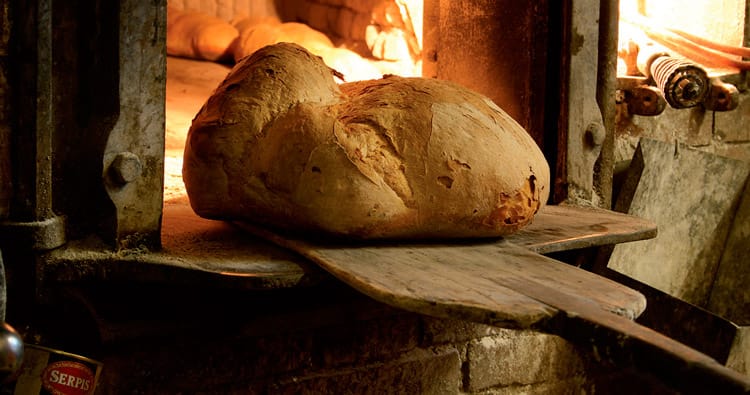 Do you know what steps to take to make bread? Want to know how to give the field takes shape to the table? This route Bread in Llucanes will help you find out!
The route of the bread is a proposal that will take you through different areas of Llucanes and county of Osona where the production of this food is made ??in a traditional way and unlock the secrets of bread: from the farm field, through the flour mill and finally arriving to the baker.
Since the draft Food Products Lluçanès organized by the Consortium Llucanes value and improved food products in this region, which are the result of agricultural and livestock as well as being distinctive products promoted. These products stand out as quality foods that have been part of a development process very carefully, craftsman home that gives them a stamp custom source.
Bread before today
In recent years, society and our way of being and living has evolved at a rapid pace.
If you look at food, today we can eat, from the comfort of home, a papaya a "Panettone" Italian or drinking scotch without having to visit the countries where they occur because, presumably easily exported or processed in any closer to our factory area of ??residence.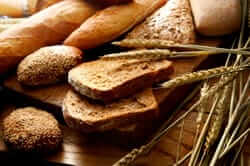 In feeding were not only imported to manufacture products in countries where they are consumed techniques and processing systems have been modified. What was done on a small scale and gradually, with modern machines are produced in large quantities and quickly.
These changes in the development process have meant that says a product "manufactured" instead of "is."
Bread, currently, is a commodity that has undergone these changes, and we can find in any store or supermarket and so present in every country that is used often to calculate certain economic benchmarks.
Without these changes, the Llucanes, making bread is still keeping the traditional method and ensuring their quality, which in turn, gives distinction as popular foodstuff and to everyone.
Peasant farming activity and cereal
The natural region of Llucanes is presented as a territory with very gentle mountains, vast forests bathed in rivers and streams and fields of crops, especially cereals, giving it its own landscape quality.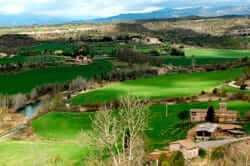 Its climatic and geographic conditions and the consequent extension enabled cornfields bread making and consumption in this area.
Bread to view as we consume has had to go through a long process of transformation.
This is made from cereals, usually wheat, but also can be made from rye, barley, maize and rice, which have been grown, raised, and finally collected by the farmer.
Currently, traditional wheat seeds were allowed to grow by low productivity in relation to improved varieties that emerged, although these older varieties showed exceptional quality, both in terms of nutrients and at the time of being manipulated. For example, the flour obtained from wheat "forment" is characterized by being more digestible.
Apart from this ancient variety of wheat, in the Oristà has recovered a type of pea that was traditional. chickpea Oristà This differs by its size and by its pale color, as well as being skin very thin and wrinkled .
Wheat forment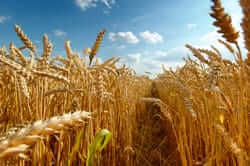 A few years ago he turned to producing bread forment, specifically, a baker of late borredà , oven Alpens and furnace Sant Boi de Llucanes regained this ancient variety of wheat, wheat forment, which is typical of the Near North Llucanes and resumed production forment bread.
Wheat production this makes the production circle the type of bread that was formerly complete, respecting each of the issues involved in each of the stages of preparation of this food.
Forment wheat is a variety of durum wheat, the flour has a rather sweet flavor and contains little gluten, which makes it more digestible and less susceptible to allergies.
In addition to grinding into flour, as grain is also edible and can be used in dishes as escairat wheat, either in salads or as an accompaniment to vegetables or meats.
From field to flour mills
Once collected the cereal, it is transported, once, until the mill in order to grind into flour.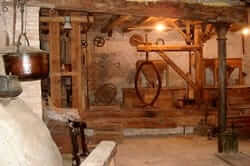 In the town of Lluçà , a mill that occupied this function and is visitable preserved. This mill was operated with water power stream Lluçanesa that gave him motive power, as it is located a few meters from it. And we know that was a flour mill for a 1716 land registry documents. This mill can still be seen in operation, but only preserved, originating two openings in the south wall, and has undergone several renovations and many parts have been replaced over time.
And home oven
When the flour is ground reaches the ovens where it is mixed with water, salt and sometimes yeast and allowed to ferment until it is ready to make the dough and shape it.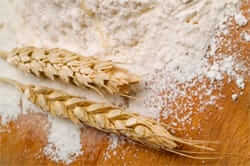 Then it is baked, which reaches the proper temperature by burning firewood.
Breads spend adequate time in the wood oven to preserve its nutritional qualities. So, your taste denotes, the end of the day, delicacy and patience with which they have been made.
In Llucanes find a large number of furnaces that allow us to taste different varieties of bread made using traditional methods, as well as cakes and pastries of all kinds.
In fact, cakes, pies, cookies ... can be considered as a variant of bread. Well probably arise with these products in order to make breads with a higher nutritional component, since their masses are sugary.
Most furnaces that make handcrafted bread found its origins in the family tradition, as formerly, and especially in rural areas the bread was made in the households.
Llucanes ovens
In the natural region of Llucanes find a lot of ovens. If we approach Perafita can smell the smell of freshly baked bread, as there is a furnace that uses a wood stove loop where different types of loaves and everyone are made. Stresses however, the Bread of Osona for being the most unique and can be purchased on weekends and is following the advice of the Bakers Association Osona. Among this population, it also highlights the typical cake is called the toponym of the population.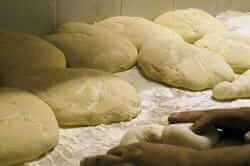 In Perafita oven also found another family and traditional character which is active since 1952 and have been maintained so far, more than three generations. Besides being a furnace of a long family tradition, the most significant feature of this is obviously making cakes that have been baked in a wood oven and pine are the result of a careful development process which starts from a live pasta.
In the Plaza de Sant Boi de Llucanes find another establishment that seeks to maintain and make bread in the old way. Visit your oven is at all recommended, and test a variety of breads and cakes from the use of different flours and made in a wood oven inherited also family activity.
Other furnaces, such as we find in Alpens have been modernized and adapted his workshop changing times, but to keep the quality of their products have maintained a wood oven.
You can also reach Olost to Prats de Llucanes to Oristà to Sant Bartomeu del Grau and Sant Feliu Sasserra where others find their bread ovens that produce traditional way. Nor can we ignore the Bakers Association Osona are authors not only Loaf Osona but bread as recognized as the Xerigot (who patented) and Crostons (croutons) and others like Pa Fiestas, the Pa Cream or Rocs.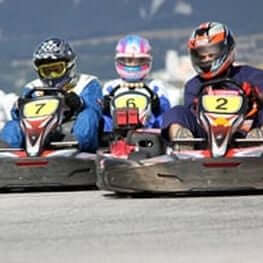 Vic (a

8.9 Km)
With a distance of 940 meters and a width of 8.9 meters,…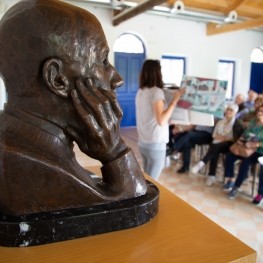 Roda de Ter (a

11.1 Km)
The Foundation's permanent exhibition reveals the life and work of Miquel Martí…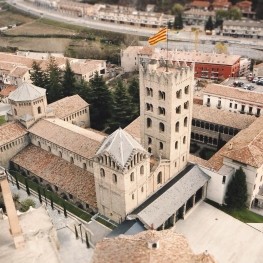 Campdevànol (a

11.6 Km)
Terra i Abats Comtes offers you a lot of proposals to discover…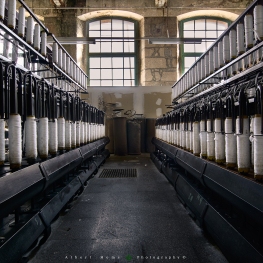 Puig-reig (a

11.8 Km)
The visit to Colonia Vidal de Puig-reig allows us to capture how…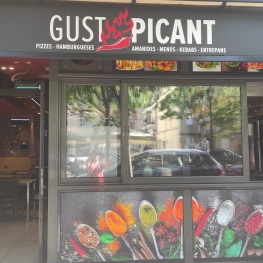 Berga (a

18.2 Km)
In the Picant Gust restaurant you can enjoy very affordable menus and…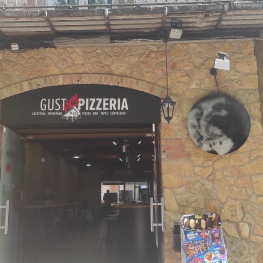 Berga (a

18.3 Km)
Come to Gust Pizzeria to try the wide variety of pizzas or…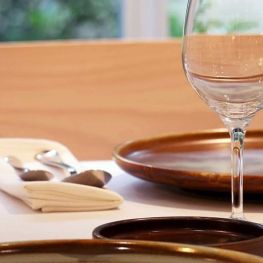 Berga (a

18.3 Km)
The Terra restaurant is born from various influences rooted in the life…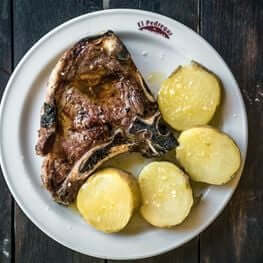 L'Esquirol (a

18.8 Km)
Located in the Anigami Adventure Park facilities, they offer menus of salads…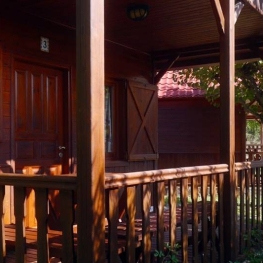 Borredà (a

6.2 Km)
If you are looking for rest and enjoy the tranquility, this is…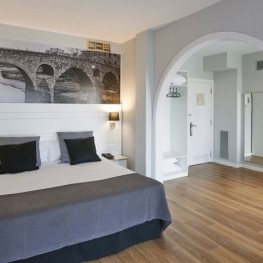 Vic (a

6.8 Km)
Hoel Can Pamplona is a hotel Bed & Breakfast damiliar located very…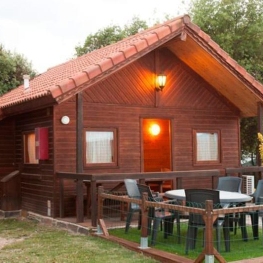 Gironella (a

12.6 Km)
The Gironella Camping is located in the center of the Berguedà, with…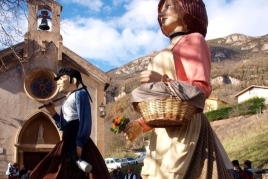 02/12/2022 - 05/12/2022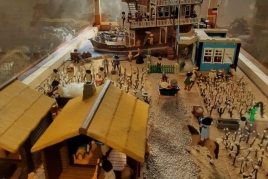 03/12/2022 - 06/12/2022