Petit Train Route, a greenway for the whole family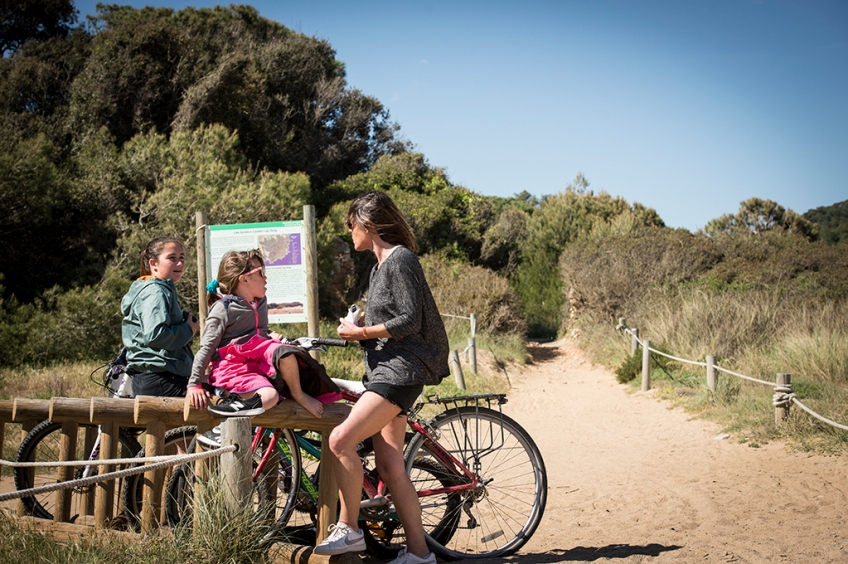 Route: Palamós - Palafrugell
Start: Depending on the preferences of the users
Route: Linear
Distance: 6 km + 1km branch in Playa Castillo
Difficulty: Low
Gradient: 1%
The greenway that connects Palamós and Palafrugell, known as the Petit Train Route, is 6 km long. Its layout runs through a part of the old route of the so-called small train that connected Palamós with Girona passing through La Bisbal d'Empordà.
The tram train made its first trip on March 23, 1887. It was driven by a Belgian steam locomotive that pulled tiny wagons and traveled several kilometers along the road. Today, the road buries a part of what had been the railway line; However, the section set up as a greenway will allow you to explore the same Empordanet landscapes that Josep Pla already described and cross the Aubí plain, of great agricultural value and surrounded by the reliefs of the Gavarres massif and the Begur mountains.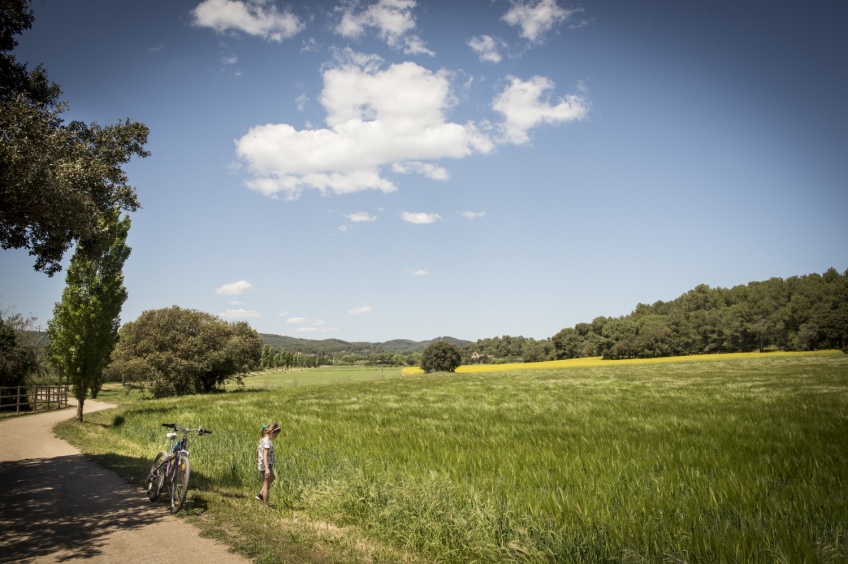 The current route crosses the municipalities of Palamós, Mont-ras and Palafrugell, with a branch on the beaches of Castell and La Fosca. The branch to the beaches is one kilometer long and allows you to discover a practically virgin beach, integrated into the natural space of the castle of Cap Roig and located a few meters from the Iberian town of Castell.
The characteristics of the route and the low level of difficulty make it an ideal route to do with the family, as well as, it stands out for being an accessible route.