Province:
Girona |
Shire:
Baix Empordà
|
Inhabitants:
18.057 |
Extension:
14,0 Km2 |
Altitude:
12 m
Palamos is a population Costeria of Baix Empordà including S'Alguer entities, Cala Margarida, The Figuerar, La Fosca Palamos and Sant Joan Vila-Roma. It is situated in a fantastic setting, between the Mediterranean Sea and Gavarres Aubí plain.
Its origins are found on top of Mount Montagut which houses three large stones that shape the Dolmen de Montagut. But we also found the remains of what had been the castle of Sant Esteve de Mar, and built on Roman remains, and that is located on the eastern slope of the beach of la Fosca. In fact, in the year 1279 purchase Pere II granted this land and Carta Pobla and it is from here when Palamos born as a people, and is granted the creation of a weekly market and a port, Palamos becoming a stronghold. But not until the nineteenth century that Palamos is constituted as an urban enclave.
In fact, the sea that opened the doors to the population also marked the arrival of hazards, access of pirates known as Barba-rossa or the continued presence of troops from different countries that prevented Palamos continuously grow both economically and demographically. Despite this, the port served to shelter ships and support the industry that was emerging from Cork, both the population and the region, in the same way it did the dedicated fishing to fish blue, sardine and anchovy that mainly marketed in Barcelona. In this activity start other activities such as fish sazondado marketing or coral. This same port of Palamos out the boats engaged in trade in the direction of sending America and bringing building materials melis pine, coffee, etc.. Thus, the port of Palamos has continuously been the economic engine of the population.
The town of Palamos has 2 areas of Natural Interest Space (EIN) EIN "Les Gavarres" where lies much of the historical, cultural and ethnological Palamos, and EIN of "Castle - Cap Roig" where, apart from assets, there is a magnificent stretch of coast worth visiting. In the 2 areas find an extensive network of trails for routes and itineraries on foot or by bicycle.
As regards notable buildings are the church of Santa Maria and Pedró neighborhood, the Bell-Lloc chapel, the church of Santa Eugenia de Vila-Roma and Carme Chapel. So as is the Fishing Museum, indispensable space for fishing origins ampurdanesa population.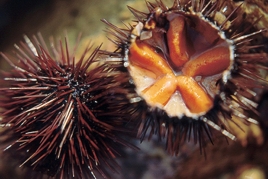 20/01/2023 - 31/03/2023

Weather forecast
29-03-2023
Morning
Evening
Max 22º
Min 8º
30-03-2023
Morning
Evening
Max 18º
Min 11º