Province:
Girona |
Shire:
Baix Empordà
|
Inhabitants:
10.397 |
Extension:
20,6 Km2 |
Altitude:
39 m
The town of La Bisbal d'Emporda is located Daró beside the river at the foot of the massif of the Gavarres inside the Baix Empordà, which is capital. On the north borders the town of Monells, by the South with Sant Sadurní de l'Heure and Cruilles, i on the east by Sant Feliu de Boada, Vullpellac and Fonteta.
The city center retains the medieval structure of its streets can be seen in the oldest vestiges of the walls and the castle palace, built in the eleventh century. Other remarkable items are the old bridge, the eighteenth century, the Portal de la Riera and the Baroque church of Santa Maria, in the early eighteenth century, and has a bell tower 50 meters high.
We can also find modernist buildings in different parts of the city, which have their origins in the cultural and political activity took place in the city at that time.
La Bisbal d'Empordà is known for its ceramics, thanks to the quality of red argila found there, and the skill of its potters for centuries. This tradition in the ceramics industry is reflected in the architecture of La Bisbal d'Emporda, since we can find many old buildings decorated with ceramic. Throughout the entire population can find many shops, showrooms and potteries craft and antique shops.
Every Friday of the year is celebrated in the old town of La Bisbal d'Emporda the weekly market, where pottery prominently. Every two years, during the month of October is Fair Crafts and Ceramics Industrial Bisbal. If you are interested in ceramic art can not miss the Museum of Terracotta.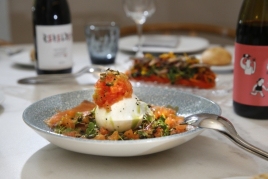 18/03/2023 - 21/03/2023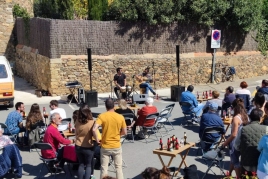 26/03/2023

Weather forecast
21-03-2023
Morning
Evening
Max 20º
Min 6º
22-03-2023
Morning
Evening
Max 21º
Min 8º