Wellness and Silence Itinerary in Sant Celoni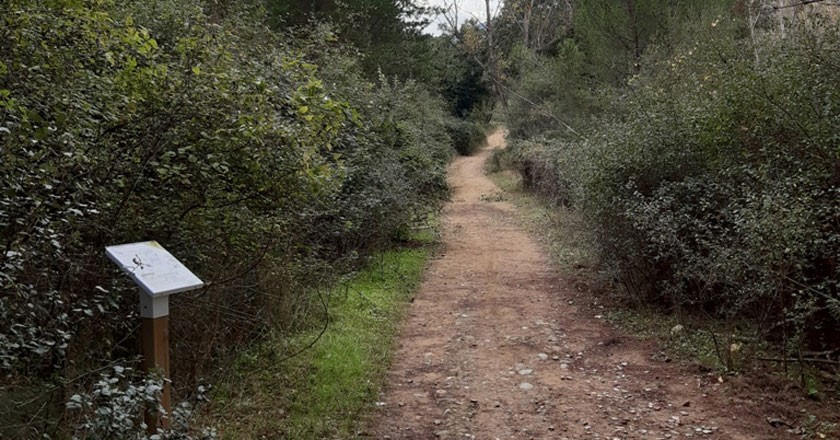 The Wellness and Silence Itineraries are signposted paths that run through spaces with the presence of silence and diversity of flora and landscape.
The tour offers different proposals located at various points along the way, which invite you to perform simple practices of meditation, mindfulness, yoga, conscious breathing, introspection and reflection.
The itinerary is designed to be done autonomously, using the indications that will be found on the numbered signs located along the route.
It can be done alone or accompanied and the objective is to access a state of relaxation and communion with oneself and with nature.
The start of the itinerary is within walking distance of the Rectoria Vella. To access it, we will go down to the Rectoria Vella Park and take the Paseo del Pertegàs on the left. When we arrive at the Pertegàs Activities Park (skateboarding), we will cross the bridge over the stream and a few meters later we will find the starting panel of the itinerary.
It has a low difficulty with a total distance of 900 meters and the entire route is signposted.
Tips to enjoy this itinerary:
It is recommended to wear comfortable clothing and appropriate footwear. In summer, bring water and items to protect yourself from the sun
Be respectful of the environment. If you generate any waste, throw it in a trash can. Please do not uproot flowers or plants to guarantee the conservation of the space.
Be attentive to storms, since the Pertegàs stream can go down with more water than usual and makes access to this itinerary difficult.
Source: Sant Celoni Town Hall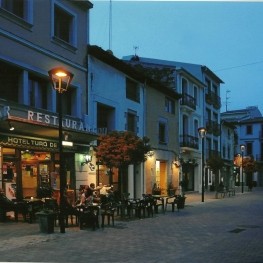 Santa Maria de Palautordera

(a 4.1 Km)
Located in the center of Santa Maria de Palautordera, at the foot…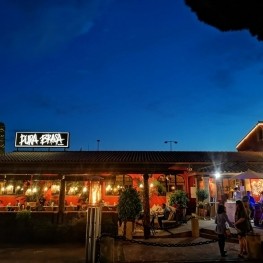 Pineda de Mar

(a 18.1 Km)
A unique gastronomic experience: Pura Brasa is a close and fun concept…