Tourdera Route: From la Batllòria to Gualba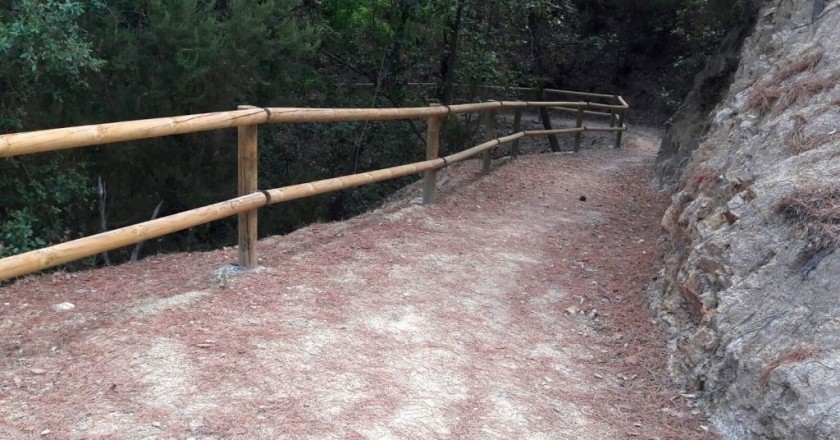 The La Batllòria - Gualba section is an easy section, 6.3 kilometers long, in which you travel along the old Gualba royal road and the PR-C 211, in a quiet walk between forest tracks, crops and forests.
It is a connecting itinerary from the main route of the Tordera route to the town of Gualba, at the foot of the Montseny.
Are you accompanying us?
The start of this section takes place in La Tordera de la Batllòria street and circulates along the old Gualba royal road and the PR-C211. Following the indications that you will find on the signpost, you must cross the C-35 road through an underpass until you reach the Gualba train station where you must cross the tracks, also through an underpass.
At this time you will begin to walk along the old Gualba highway and the PR-C211, where you need to be careful since the first 600m are paved road with low traffic and about 200m pass along the shoulder of the BV- road. 5115.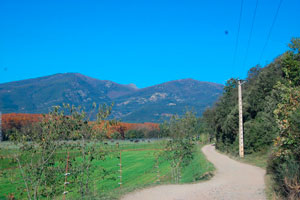 Once these sections have been passed, you will arrive at the Can Pla urbanization, where you will find the flag to take the road to Gualba and the possibility of turning off to Gualba de Baix, next to La Tordera. Continuing along the route, you will head towards the Rieral de la Barceloneta area along forest tracks that link different country houses and with a picnic area and the Masferrer hotel.
Once you leave the last houses behind, you will enter one of the most interesting sections of the Gualba royal road, where the Torrent de Can Sivina stands out, where the itinerary becomes a wide path that will lead us to the town.
Remember that during the itinerary, you must not deviate from the signposted path, following the signposts of the route, and it is necessary that you always respect the safety recommendations and respect for nature.
Source: Sant Celoni Town Hall