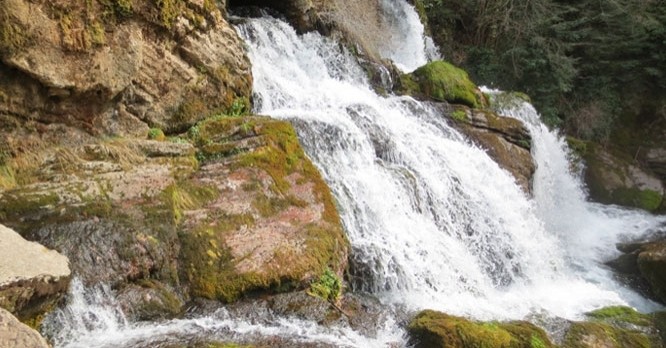 Long Distance Path (GR-270) that allows you to go from the source of the Llobregat river, in Castellar de n'Hug, to the mouth, in El Prat
de Llobregat, passing through thirty towns.
It is a path (170 km) that has been recently enabled and signposted, with some section still to be polished, and that allows you to visualize the different landscapes through which the river passes: the Pyrenean Nature, the industrial colonies of Berguedà, El Bages and the Baix Llobregat, the populated cities of the Barcelona metropolitan area... A path that allows us to understand the Llobregat as the axis of basic heritage elements of history, culture and, especially, of the country's productive activity. Not surprisingly, this river course receives the nickname "working river"!
HIKING FOR FAMILIES
Going on a nature excursion can be a very fun activity for the little ones in the family too! Provided, of course, that we are on the ideal paths for children, that do not require extraordinary physical effort, and to be done in a reasonable time. In the regions of Barcelona there are many itineraries that meet these requirements.
If you start a path with children, close it as long as it is described as "easy", and find out well about the duration of the journey and the possible difficulties it may have. Do not forget to bring water, some food, warm clothing in cold weather, a sun hat, suitable footwear, sun protection... And if the tour passes or ends in a medieval castle, cross bridges or allow you to put your feet in the cold and transparent waters of a river, then the happiness of the little ones on this day of excursion is already more than guaranteed!
THE SOURCES OF LLOBREGAT
The "working river" has a spectacular part, a source full of strength and beauty. They are the Fuentes del Llobregat, and we find them in Castellar de n'Hug, a postcard town that also deserves a walk through its streets. To go to the Fountains, where the water comes out, literally, from inside the mountain, you will not need to walk much: going up or down a few steps -depending on where you start the passes- will be enough to plant you before a great spectacle of the Mother Nature.
Source: Barcelona Provincial Council