Province:
Barcelona |
Shire:
Berguedà
|
Inhabitants:
167 |
Extension:
47,1 Km2 |
Altitude:
1.395 m
Castellar de n'Hug is a municipality in the Berguedà located on the border with the Ripollès.
The etymological origin of Castellar de n'Hug has two parts: first, castellar suggesting that border castle comes from, and the second, which will have more doubts. Or the proper name Hug or Uc or the word nuce, meaning stream, which would make perfect sense, considering the source of the river.
One of the main attractions of Castellar de n'Hug is undoubtedly the source of the river Llobregat, known as the source of the Llobregat. It is an attractive and attracts many tourists because of its enviable cold waters and fresh from the mountains. No one can perform at their beauty and to your touch. Everyone who goes, decides, at one time or another, touch the water. In summer and in winter cold note even more. Even so, it is still a pleasure to enjoy the experience of feeling the rainwater and snowmelt in liquid form.
As for religious buildings, Castellar de n'Hug has two churches: Santa Maria de Castellar de n'Hug and San Vicente de Rus. The first is of Roman origin and retains the four-storey belfry windows and arch, but was transformed into the neoclassical period. The second also belongs to the Romanesque, in this case located in the eleventh century with a single nave barrel vault and semicircular apse. In the outdoor decorations Lombard. Currently, is renovated and the interior are paintings XIII and XIV century.
In the field of singular buildings, there are two museums. The Museum or Casa del Pastor, explaining the history of this profession that is lost over the years. And Asland Cement Museum located in the Clot del Moro. This old cement factory modernist built in 1901 by Eusebi Guell was converted into a museum in 1992. It was the first cement factory industry in Catalonia which operated until 1975. In 2005 it was declared a National Cultural Interest and is included in the Museum of Science and Technology of Catalonia.
Castellar de n'Hug also famous for the International Competition Shepherd Dogs. This contest is held since 1962, when a group of pastors decided to meet to compete and see who had the best sheepdog. Since then is celebrated the last Sunday of August and is part of the Championship Contests Shepherd Dogs of the Catalan Countries.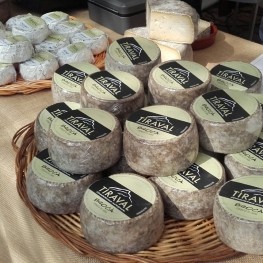 Bagà (a

13.6 Km)
Always made with the best milk, that's why we work with herds…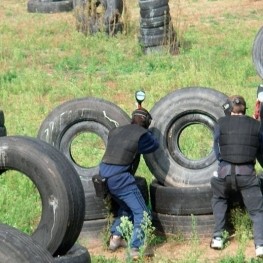 Berga (a

17.7 Km)
Adventure Center, where you can find most activities that can be grouped…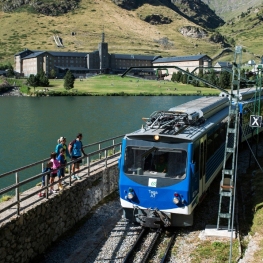 Queralbs (a

16.9 Km)
The Rack Railway of Núria is the transport par excellence of the…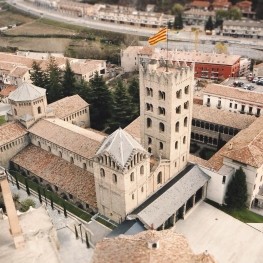 Campdevànol (a

16.9 Km)
Terra i Abats Comtes offers you a lot of proposals to discover…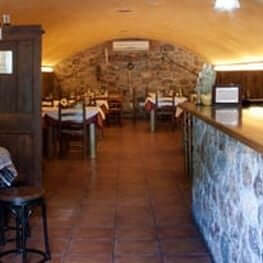 Guardiola de Berguedà (a

12.8 Km)
homemade cuisine with grilled meats oak, variety of tapas and toast field.…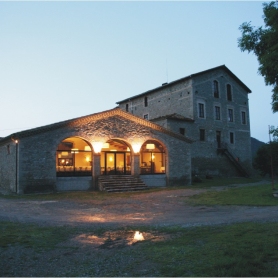 Les Llosses (a

16.7 Km)
Ideal for celebrating. It has a large parking lot, and disabled access.…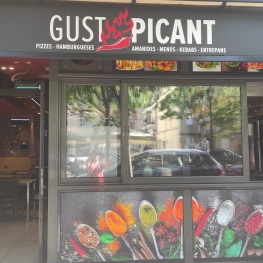 Berga (a

24.3 Km)
In the Picant Gust restaurant you can enjoy very affordable menus and…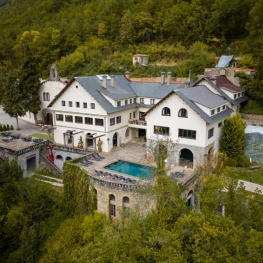 Ribes de Freser (a

11.4 Km)
Surrounded by a thousand-year-old forest, with wide trails to walk, the 20…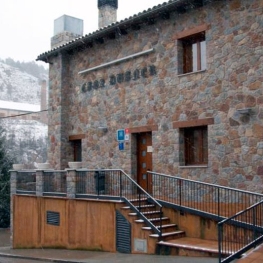 Guardiola de Berguedà (a

12.8 Km)
Located in Guardiola de Berguedà and features an outdoor pool, a garden,…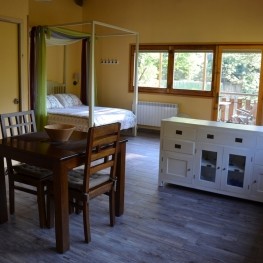 Ribes de Freser (a

12.4 Km)
The apartments are two semi-detached houses, located in a space of the…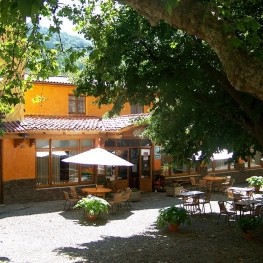 Ribes de Freser (a

12.5 Km)
It is a small hotel with family tradition now run by the…