Province:
Barcelona |
Shire:
Baix Llobregat
|
Inhabitants:
63.434 |
Extension:
31,4 Km2 |
Altitude:
8 m
El Prat de Llobregates a town in the Baix Llobregat, which is part of the metropolitan area of ??Barcelona.
The beginnings of El Prat de Llobregat were delayed, it is not until the seventeenth century that you begin to install houses around a square. All this led to the opening of a butcher in a crossroad, which led to the construction of a parish and a hostel, which in turn led craftsmen in the area. They organize into two rows of houses, which will turn it into the main street, the only one for a long time in El Prat de Llobregat.
Being able to connect the town with Barcelona through a boat trip, El Prat de Llobregat became an interesting place for its location. However, during the nineteenth century the population grows mainly by farmers and laborers and artisans they contract. But with the construction of a bridge spanning the river and the railroad arrived, everything changes.
In the twentieth century, El Prat de Llobregat expands. Agriculture is affected by the arrival of industry and aviation, which was also the influx of population. This involved various problems, such as lack of housing or school places or sewer. However, El Prat de Llobregat was able to resolve these issues and evolve. So much so, that within its boundaries found some of the most important elements of Catalonia: Barcelona El Prat Airport.
Similarly, in El Prat de Llobregat find other elements such as the Marconi telegraph station, designed by modernist architect Puig, Silk School, Muntadas Tower or the Municipal Market, noucentista style.
In addition, El Prat de Llobregat is recognized throughout its native breed of fowls and chickens potablava.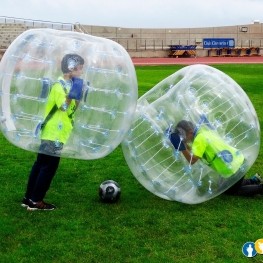 Barcelona (a

4.6 Km)
Bubble Football is a sport similar to soccer but without rules, an…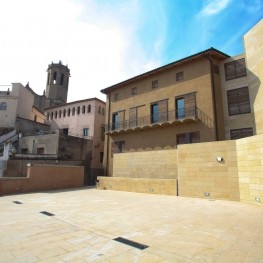 Sant Boi de Llobregat (a

4.6 Km)
The year 1998 opened to the public ia Roman Baths Museum Exhibition…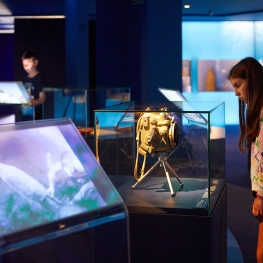 Barcelona (a

6.8 Km)
The Archeology Museum of Catalonia in Barcelona exhibits the largest archaeological collection…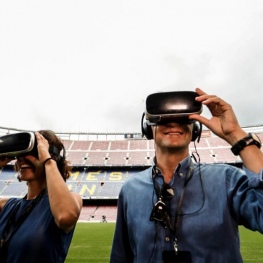 Barcelona (a

6.1 Km)
Explore the changing rooms and walk freely on the green grass of…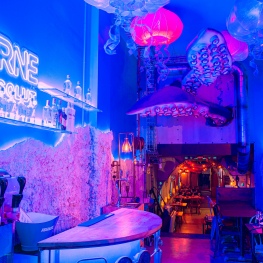 Barcelona (a

8.5 Km)
Enjoy a market cuisine, with modern and international touches and a lot…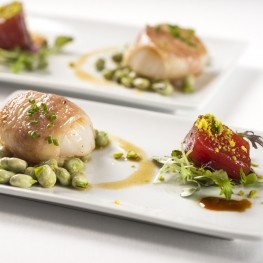 Barcelona (a

8.8 Km)
The Windsor restaurant, located in Barcelona, ​​is a benchmark of contemporary Catalan…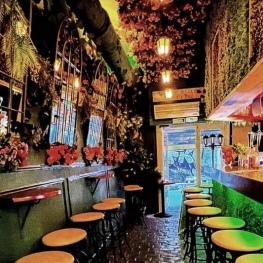 Barcelona (a

9.3 Km)
Don't wait any longer and try the dinners and cocktails spending a…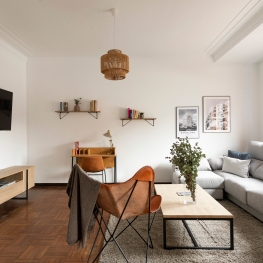 Barcelona (a

8 Km)
AB Apartment Barcelona is a rental agency for short and long term…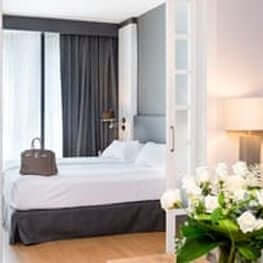 Barcelona (a

8.4 Km)
Modern hotel where design is intended to make your stay a detail.…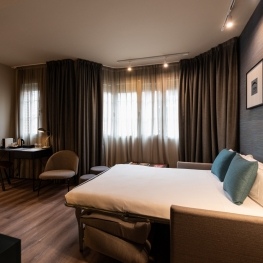 Barcelona (a

8.5 Km)
Charming hotel in an unbeatable location in the heart of the commercial…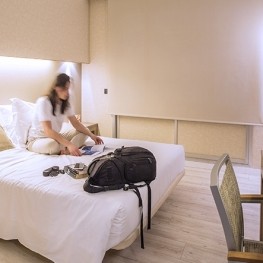 Barcelona (a

9.3 Km)
Aparthotel Silver is one of the recommended establishments in Barcelona.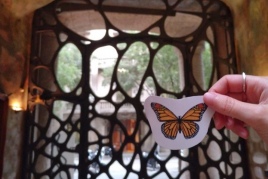 04/02/2023 ...

04/02/2023 ...

Weather forecast
31-01-2023
Morning
Evening
Max 15º
Min 4º
01-02-2023
Morning
Evening
Max 15º
Min 4º