Castells branded itinerary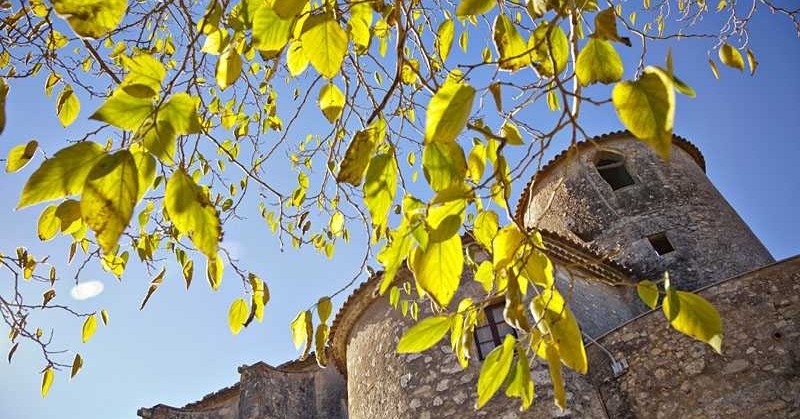 Castells de Marca is a circular route that can be done in one go, or through the castles (Penyafort Castle, Olèrdola Castle and Castellet Castle) in stages starting from three differentiated sections.
The proposal aims to make known three heritage and tourist complexes, currently preserved in the region, of the old fortified line that defended the lands conquered by Al-Andalus in the first medieval centuries.
Section 1 - Penyafort Castle to Olèrdola Castle
The starting point is the castle of Penyafort, built on a rock of the river Foix.
The route goes down to the river, to continue through the plain and approach an industrialized environment. At this point it will be necessary to be attentive to the movement of vehicles until
get to Santa Margarita, now practically in ruins.
Continue along paths amid vineyards and pine forests with an undergrowth rich in aromatic plants to the Penyafel hermitage. The path continues towards Olèrdola Park, near Mas Granell, the route coincides with the PR-C 148, passes by the Can Castellví farmhouse and goes down to the bottom of La Seguera. The ascent to the Olèrdola castle, the final point of the route, is the source of Alba.
Section 2 - Olèrdola Castle at Castellet Castle
From the Olèrdola Castle, continue to the Cerro de las Tres Partions on the GR 92-3. From the top of the route you have privileged views of the Mediterranean Sea and the towns of the Garraf coast. Further on, it leaves the GR 92-3 to continue south and join the GR 92. It crosses old farmhouses, such as the Casa Alta, now abandoned and half in ruins. Starting from Can Balaguer, the path turns into a path amidst Mediterranean scrub vegetation.

It descends to the Llampeig torrent, to continue to Castellet. The castle square is a good point to reflect in the waters of the Foix reservoir and discover some of the birds that live or are passing through.
Section 3 - Castellet Castle at Penyafort Castle
This section coincides with the
signposted route of the Parque del Foix «from castle to castle»
and runs through this protected natural area on the westernmost slope.
From the upper part of the town of Castellet the track that leads to Torrellete s leaves, it crosses a pine forest and vineyards and olive trees. After crossing a stream, the path climbs surrounded by pine trees, holm oaks, mastic trees and a few hearts of palm and reaches Torrelletes. We continue north towards the municipality of Santa Margarida i els Monjos, along various trails in the middle of the forest.
It passes through Mas Pigot, from where we can enjoy a good panoramic view of the Pre-coastal Mountain Range and the Penedès plain. Continue through the Mas Ballestar, Cal Noi and Cal Magí farmhouses to reach Penyafort Castle.
Check the track of the route here.
Source: Santa Margarida i els Monjos Town Council