Summer in Sant Hilari Sacalm
11/08/2022 - 14/08/2022
18/08/2022 - 21/08/2022
25/08/2022 - 28/08/2022
01/09/2022 - 04/09/2022
09/09/2022 - 11/09/2022

Sant Hilari Sacalm
Check the agenda and come and enjoy the activities proposed by Sant Hilari Sacalm to spend the summer in the best way!
Relive summer, jump again, play, run and enjoy, make new friends, swim in the pool, go on excursions, live adventures..., because summer is just that. Live a life you remember!
Sant Hilari is a privileged place where nature lovers can enjoy it in a thousand different ways, and where it shows itself and gives us without nuances, just as it is.
Do not miss it!
03/08/2022 - 08/08/2022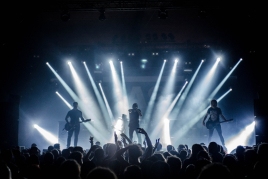 03/08/2022 - 08/08/2022