Museu Etnològic del Montseny Arbúcies
Carrer Major, 6
Arbúcies
Contact
memga@arbucies.org
The Montseny Ethnological Museum, considered one of the best ethnographic museums in Catalonia, is a center for the exhibition, conservation, dissemination and research of the cultural heritage of the Montseny massif.
The 15 permanent exhibition rooms show the material testimonies of the communities that have inhabited Montseny, from prehistory to the middle of the 20th century. You will find the spectacular Mural del Bosque; the world of craft trades; the recreation of the Cal Xic café; a bus from 1923, a symbol of the Arbucian bus body industry.
visit him
They will offer you experiences and activities so that everyone can learn and explore elements of the cultural, social and natural heritage of our territory: El Montseny.
activities for everyone
The Ethnological Museum of Montseny wants to make its contents reach the maximum number of people of different ages, educational levels, social conditions and physical or mental abilities. For this reason, they propose a series of itineraries, workshops, visits and educational activities to disseminate the cultural aspects of the Montseny massif, giving a vision of the different uses of the mountain, from a historical, traditional and current perspective.
The duration of the itineraries and workshops can be a full day or half a day. The museum offers the possibility of combining the offer and adjusting hours to suit your needs.
Documentation
The Documentation Area of the Ethnological Museum of Montseny, La Gabella, contemplates all types of information and documentation in different supports and formats.
Schedule
Tuesday to Friday: from 10:30 a.m. to 1:30 p.m. and from 5:00 p.m. to 7:30 p.m.
Saturday: from 10:30 a.m. to 2:00 p.m. and from 4:30 p.m. to 7:00 p.m.
Sunday: from 10:30 a.m. to 2:00 p.m.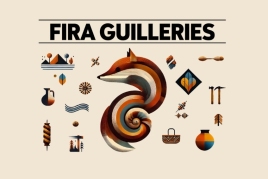 14/10/2023 - 15/10/2023