The sea urchin route, a treat for the palate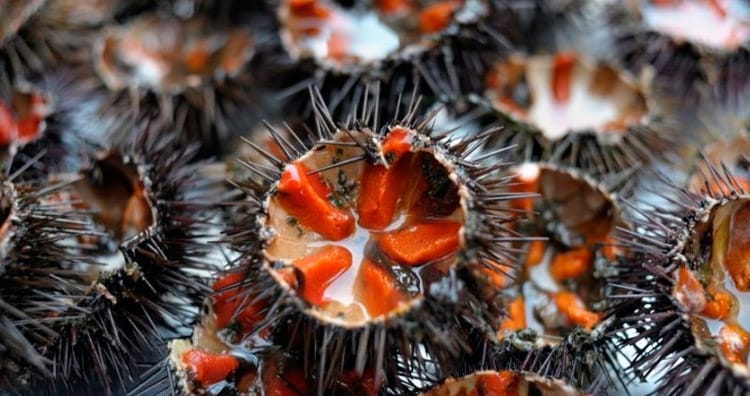 Every corner of Catalonia is differentiated by its scenic qualities, ... and gastronomic heritage. Some are characterized by eating spring onions, other xató stretch ... and the Baix Empordà, specifically in Palafrugell, invited to taste the famous garoines also known otherwise and more commonly, as sea urchins.
In this way the cuisine becomes a reason to visit an area where the territory is not only what we see but also can taste. That's why we can not let this opportunity and one day from mid-January to early March should go to Palafrugell to enjoy this taste of sea route, the route of the Garoinada.
The origins of the Garoinada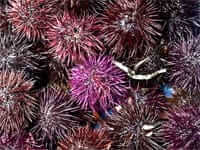 Although this may seem unsuitable for seafood consumption, mainly by physical appearance is perceived as rather thick spines coated, the garotes have been used to eat long ago. It was typical to see them feed the fishermen, who spent many hours in the sea, and the people residing near the coast. It used to take dessert after lunch or snack.
Previously, groups of friends, families or fishermen were accustomed to approach sea rocks to fish some garoines and then eat them accompanied with bread, black pudding and wine. It was a ritual and made this meal a social gathering.
The garoines eat halved. It must be opened with care to avoid injury to the bones. Once opened, with a spoon, take the red portion (glands) and is placed on top of a slice of bread.
In recent years this food already consumed and valued in ancient times by seafarers of Baix Empordà and lower class has become a cherished plate and the finest restaurants in the area.
Due to the extent of occurrence in Catalan cuisine, the fruit of the sea has been in great danger of extinction. Hence, now, the fishery is regulated via the administration.
The influence of garoines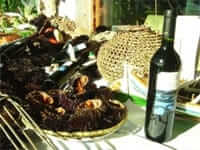 This time we could not overlook quote Catalan writer Josep Pla, son of Palafrugell and has told us both landscape and gastronomy of our land.
The same in his book "Les hores", which is similar to a calendar, the garoines described as follows: "sea urchins, these animals into a ball, black with red point, bristling with spikes, arrapados to rocks and dry now touched by the sun. On the north coast garotes call them, and we garoines, perhaps by giving the word a point of eating-related softness. What they have inside is quite significant, especially for people who like things that they like the sea ".
Also, it is said that Salvador Dalí, son of the Costa Brava, was passionate about the garoines and ate them in large quantities. And usually, accompanied by pink champagne. It must be such an obsession with this mollusk that served as inspiration for even appear in some of his works.
The traditional cuisine of Palafrugell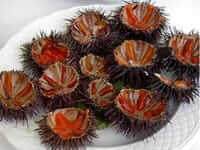 The garoines grow, almost all the Mediterranean. But in Catalonia do, mostly, on the Costa Brava, exactly, between the coast of Tamariu and Calella de Palafrugell. The garoines growing on the rocks of the coast but we can also find them on the seabed.
Based on this gastronomic product has appeared in Palafrugell Garoinada the route. This gastronomic tour was founded in 1992 and seeks to highlight this dark fruit found in this region and that becomes a pleasure for the palate, which was, years ago, a common food for the inhabitants of this town.
However, this route also reveals the traditional cuisine and Baix Empordà Palafrugellenca as the route has a custom menu, which is formed by the recess, which eat the garoines, the second plate, which varies yearly and consists of a typical dish Emporda (black rice, fish stew ...) and some traditional desserts Palafrugell (sweet sausage, the gresoletes de Palafrugell ...).
In addition, there are packages that make up this menu, one night hotel, a tour and a free entry into some of the area museums (museum suro (cork), Josep Pla Foundation ...).
Visit to Calella de Palafrugell and Llafranc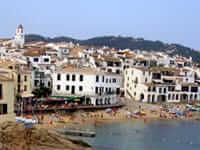 As we have discussed above is the entire coast of Palafrugell you can find garoines but try a menu only route we can do it in different core restaurants Palafrugell Calella and Llafranc.
This is an added value as well as acontentar our palate we are in a postcard setting where you can work up an appetite walking through the Botanical Gardens of Cap Roig, on the road to Ronda, by the Mine Can dolmen or Torrents , by the marina, among other things we hide these beautiful places that have preserved the traditional look of the Costa Brava.
Why between January and March?
The path Garoinada only be done during the winter months of January, February and March because that's when garoines (sea urchins) are completely full inside and therefore, fishing does not affect these reproduction and prevents garotes population decrease considerably as the edible glands are sexuales.Por this reason, it is said that garoines have special aphrodisiac.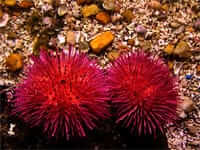 Also, it is during these months when the sea is calm. Which makes garotes get their full and good condition.
Due to the popularization of this food, which has made ??garoina become a scarce resource, has drafted regulations governing garoines extraction with minimum requirements and created closed periods as needed to take into Notice that garoina takes four years to grow, one of the reasons why this product is enjoyed during these particular months.