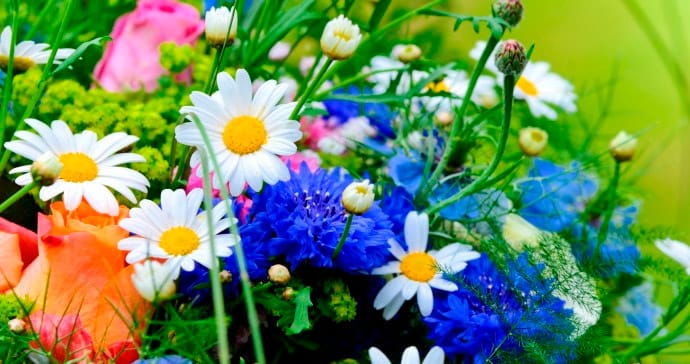 Spring is the season of rebirth that will last until June, which is when it gives way to summer.
At this time of year the temperatures begin to rise progressively, the days lengthen, the landscapes change colour, many flowers are born, animals begin to mate...
For all these reasons, spring is known as a synonym of life, youth, beauty and vitality. Also, in the artistic field, this is considered the season of love and joy, as exemplified by the phrase "spring, blood alters".
Many celebrations that commemorate the beginning of this time of year coincide with this outburst of the senses and nature, characterized by a significant presence of flowers.
Some of the festivities that are organized in our territory for this reason are the Temps de Flors fair in Girona, the Santpedor Flower Fair inSantpedor, which also holds an edition in winter, or Flors y Violes de Palafrugell.
Girona, Temps de Flors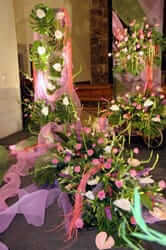 If we head towards the north of Catalonia, Girona gives off the smell of flowers.
In this town, the Girona, Temps de Flors contest is held annually, which already has a consolidated history, since it was organized for the first time in 1954.
Its origins, then, lie in a flower contest that began in the 1960s and consisted of a flower exhibition displayed in a specific space. However, this exhibition, in 1992, was opened throughout the old town of Girona, giving rise to floral itineraries through the squares, streets, corners of the old part of the city.
This event, held every May, lasts a week and hosts the traditional floral exhibition. Thus, Girona adorns with floral motifs, from the streets and parks to the patios and gardens of private noble houses that are normally closed to the public. In addition, currently, it has become a transversal act, which, for example, welcomes the initiatives of merchants who dare to decorate their shop windows with floral motifs or hoteliers who decorate the rooms. Also, it should be noted that some restaurant establishments have created a menu that includes edible flowers.
As for the name of the celebration, this is due to a motto coined by the poet José Tarrés in 1993.
Santpedor in bloom
Santpedor, in Bages, was the first municipality to become part of the Viles Florides group. For this reason, the municipality maintains a good implication with the proposals related to flowers and floral ornamentation.

Specifically, the town celebrates two fairs linked to the floral world. During the first weekend of May, Santpedor en flor takes place. Two intense days full of activities in which entities, businesses and neighbors revitalize the old quarter of the town with a wide range of floral decoration in different spaces, markets, tastings, guided tours and activities with the flower in the center of attention.
The event also has a winter version that is held in December, it is the Santpedor fair in winter bloom. The old quarter is filled with art and floral ornamentation and experiences in gastronomy, adapted to this season. Among the proposals that it offers, a Christmas market with fir trees, poinsettias and Christmas-themed products stand out.
Flowers and Violes
Around May 1, Flors i violes is celebrated to welcome spring and good weather.
To do this, they decorate patios and streets of the town to fill them with flowers, smells, colors, music, shows, books, artistic decorations and tastings.
In addition, the activities are not only dedicated to flowers, but also include artistic and musical performances, tastings of culinary products for lovers of gastronomy or taking a walk enjoying the colors of spring.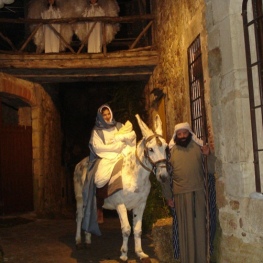 Pals (a

6.3 Km)
The Living Nativity of Pals goes beyond its religious meaning and has…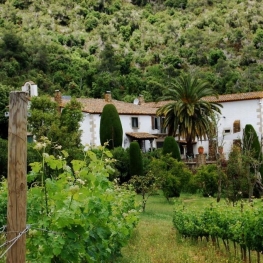 Palamós (a

6.3 Km)
Discover our wineries, where Brugarol Wine hides, and enjoy your stay in…
Sant Fruitós de Bages (a

6.7 Km)
Món Sant Benet is a highly unique cultural, tourist and leisure project.…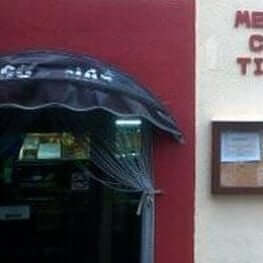 El Pont de Vilomara i Rocafort (a

9.8 Km)
Ideal to enjoy the best of the cuisine, where quality, value and…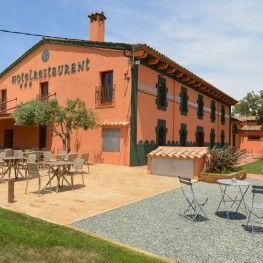 Cassà de la Selva (a

14.5 Km)
Enjoy a restaurant located in an old 18th century farmhouse, surrounded by…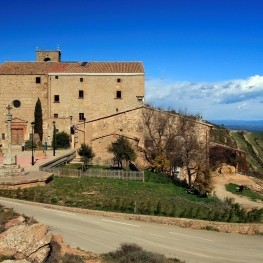 Pinós (a

25.2 Km)
The Hostal de Pinos is located at the geographic center of Catalonia…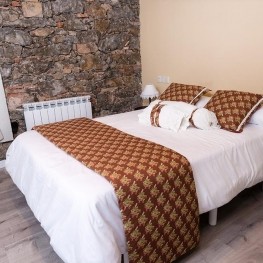 Casserres (a

25.3 Km)
Emphasis is a space designed with feng-shui harmony pricing in each of…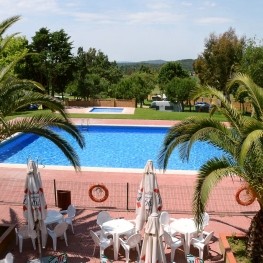 Mont-Ras (a

3.1 Km)
Camping and bungalows in a naturist environment. In the privileged place of…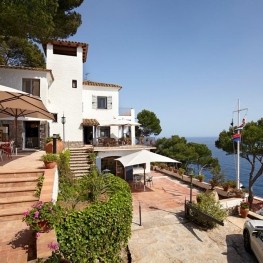 Palafrugell (a

3.3 Km)
Immo Cala Marquesa realizes its real estate activities (Rentals, Sales and Management)…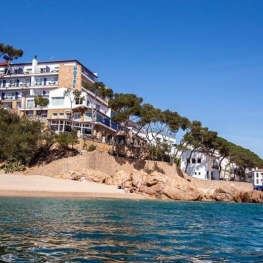 Palafrugell (a

3.4 Km)
The Hotel Hostalillo, located in Tamariu, one of the most beautiful and…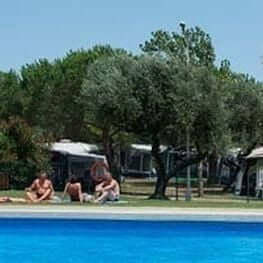 Mont-Ras (a

3.5 Km)
Camping located in Mont-ras, in the geographic center of the Costa Brava,…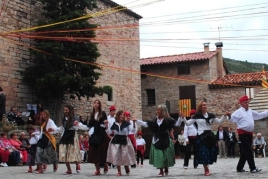 28/09/2022 - 29/09/2022 ...