Escola de vela adaptada Sitges
Moll Llevant, bocana Port Aiguadolç
Sitges
Contact
montsrenom@gmail.com
Non-profit entity located in the Port of Aiguadolç in Sitges. Its main objective is to teach sailing and work for the integration of people with disabilities through the practice of the sport of sailing.
Since 1988, the adapted sailing school has organized and carried out activities within the sport of sailing and related to water sports, aimed at people with physical, intellectual or sensory disabilities.
Profits
It is proven that practicing the sport of sailing benefits people with disabilities in many aspects, in addition to the fact that it is a sport that has no restrictions in terms of diversity of physical abilities, age, or type of special need.. For this reason, we are motivated not to stop the sports and social development of the participants.
Sailing helps physical and functional rehabilitation.
Sailing as a team provides knowledge about their own abilities and fosters social relationships.
Another benefit of sport is the wider variety of experiences
Methodology
The working method is based on giving maximum security, giving confidence and spreading our love of sailing, taught and directed by specialized and trained personnel, the technicians are continually recycled by organizing specific seminars.
We work by applying the appropriate methodology according to the special needs of each student and we work with accessible and suitable material for all audiences, to achieve a common goal: maximum autonomy in navigation.
Other objectives
Train sailing instructors from among our students
Provide support, training and follow-up to the creation of new adapted sailing schools.
Support and promote research to better adapt boats, with the aim of providing greater safety and accessibility to sport for people with reduced mobility.
Promote the sport of sailing to other groups with disabilities, who have not yet had access to this sport.
Design legislation and specific regulations for the competition of different disabilities.
Team
The Adapted Sailing School was founded in 1988 at the initiative of the doctor and sailor Victoria Fumadó and since then it has been directed by Montserrat Renom (technician and sailor) with the support of a team of specialized monitors.
Activities
baptisms of the sea
sailing courses
Tailor-made nautical activities for school groups
Summer nautical days
Continuous training
Preparation and participation in regattas
Organization of regattas.
Location and mobility
The Adapted Sailing School is located at the mouth of the Port of Sitges, the Aiguadolç, in Sitges (Barcelona).
It has a safe and accessible environment full of nearby sites, so that users can enjoy their nautical activity in an incomparable setting.
In addition, within the Port of Aiguadolç we have all the services within reach so that you can enjoy a full day with friends or family near the sea.
Activities for school groups
The Escola organizes different activities aimed at school groups
Organization of tailor-made nautical days for children and youth groups.
Students can participate to celebrate a closing of the school year, an introductory session to the sport of sailing and/or sea kayaking or a baptism of the sea, among others.
Guided cultural visits to the Port of Sitges l'Aiguadolç aimed at schools and institutes
The visits aim to educate on the culture of the sea and care and respect for the marine environment, and are a way of being able to learn what a marina is like, and what activities are carried out in it; both sports, commercial, social, or those carried out by the professionals who work in them.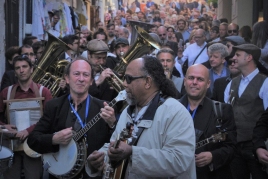 29/03/2023 - 02/04/2023

01/04/2023 - 02/04/2023