Extension: 10,9 Km2
Altitude: 573 m

How to arrive How to arrive
It is located on the border with La Segarra, a region to which it had previously belonged, and Urgell. As a border area, the administrative divisions have affected it variably since it belongs to the province of Tarragona, in the judicial district of Valls, but it had been that of Cervera and Montblanc; until 1957 it was from the bishopric of Vic and then it went to the archdiocese of Tarragona. to the south towards Conesa and Rocafort de Queralt, where it also connects with the C-241.
Vallfogona was repopulated before 1038 as a result of the restoration of these places by the Queralt and the Cervelló. In those early days and until the late 12th century, the Vallfogona valley was called Vallis Alfedi or Alfeo valley, a name that also appears in the first documents as Alfez or Alfoz and which seems to correspond to an anthroponym of a Moor or Christian called Alfeo.
At the end of the 12th century, Gombau de Oluja ruled the place, a descendant of the Queralt-Timor family, who in 1190, together with his wife, gave the castle of Vallfogona to the Order of the Temple; in 1197 he repeated and expand this donation on the occasion of the marriage's entry into the Order of the Temple. In 1193 the Templars already had a preceptor installed, which at the beginning of the following century became an order of Vallfogona. In Albión depended and the tower and the stable of Carbonell. Vallfogona's order continued within the Templar order, often with a common commander with Barberá, until the order's dissolution in 1312; later it happened to the hospitable ones. In 1416 the Hospitallers had the castle restored, which continued as head of order until 1811, said commandery of Vallfogona de Comalats. The commanders had all the domain and jurisdiction for purchase made from King Pedro III in 1312. When the commander did not reside in the place, he had a knight of the order and a mayor who represented him.
The town, which was fortified and enclosed with walls and towers - the Torre del Planell, near the rectory, was demolished in the 18th century - was governed by a council that administered daily life and communal assets. There was also a hospital, which continued its work of assisting pilgrims and the sick until the 19th century.
An indication of the past splendor of Vallfogona and its cult is the fact that, in addition to its rector, from the 15th to the 17th centuries there were four other benefited priests in the church.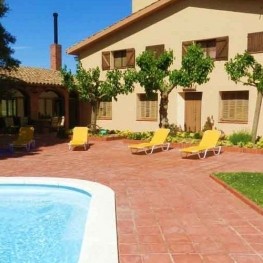 Sant Martí de Tous (a

24 Km)
Masia Cal Mestre is an 18th century house completely renovated, in Central…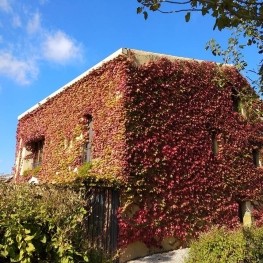 Vilanova de Bellpuig (a

23.8 Km)
The Age of Cal Falillo dates from 1776, and is now fully…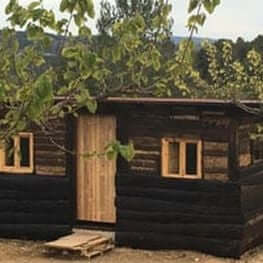 Aiguamúrcia (a

26.5 Km)
In the countryside where to spend a few days with family, surrounded…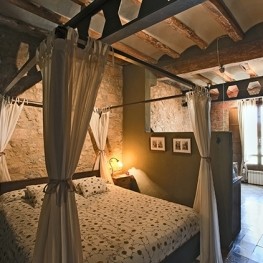 La Llacuna (a

26.7 Km)
House located in La Llacuna where there are three independent rural accommodations:…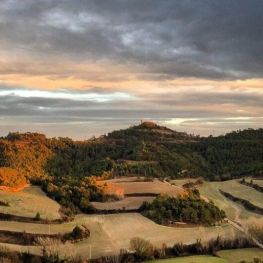 Argençola (a

17.6 Km)
It is an association formed by residents of Argençola (Anoia), which includes…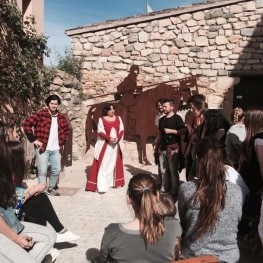 L'Espluga de Francolí (a

21.6 Km)
Tour of the different streets of the upper part of the Espluga…
L'Espluga de Francolí (a

21.6 Km)
La Fassina is an old factory dedicated to the distillation of brandy…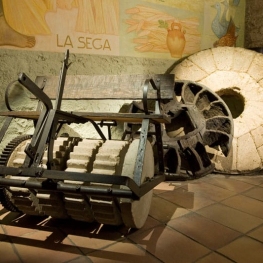 L'Espluga de Francolí (a

21.6 Km)
4,000 square meters where rural life and the origins of wine and…
Weather forecast
28-09-2021
Morning
Evening
Max 25º
Min 15º
29-09-2021
Morning
Evening
Max 23º
Min 14º