Province:
Lleida |
Shire:
La Segarra
|
Inhabitants:
9.361 |
Extension:
55,2 Km2 |
Altitude:
548 m
Cervera is the capital of the La Segarra region, in the province of Lleida. Historically, its origins date back to the 11th century, when three peasant families decided to inhabit this uninhabited area of La Segarra. From here the settlement of the territory fortified by a wall began. After several comings and goings, the town of Cervera was rewarded for its fidelity with the Bourbon crown, for which it was granted the privilege of building a large central university in this town and abolishing the rest of the universities that existed in Catalan territory with the New Plant Decree. This fact alone meant an increase in importance for the population and, therefore, the establishment of shops, industries and other economic elements that gave vitality to the area.
Thus, within its term it is necessary to visit the aforementioned university, built between 1718 and 1740 and in a neoclassical style with baroque ornaments. We must also walk through the corners of the town that invite us to discover other essential elements such as the 14th century walls; the Cervera Paeria; Fossar Square; the Main Street; or the Hospital de Berenguer de Castelltort, also from the 14th century. Many of the elements mentioned above can be seen through guided tours that will help us understand how Cervera has come to grow and will delve into its history.
In addition, Cervera also stands out for the large presence of religious buildings such as the Romanesque hermitage of Sant Pere Gros, which is the last rest linked to the Ripoll monastery, the Gothic church of Santa Maria or the Romanesque church of Sant Miquel de Tudela, located on the outskirts of the town, that of San Antonio built between the 13th and 18th centuries, or the Convent of San Agustín, which still maintains its medieval physiognomy today.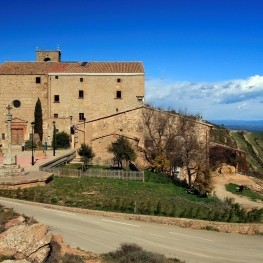 Pinós

(a 28.3 Km)
The Hostal de Pinos is located at the geographic center of Catalonia…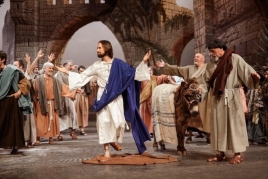 01/04/2023 ...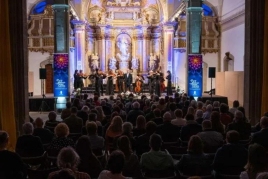 30/03/2023 - 08/04/2023

Weather forecast
27-03-2023
Morning
Evening
Max 18º
Min 4º
28-03-2023
Morning
Evening
Max 19º
Min 5º