Province:
Barcelona
Shire:
Osona
Inhabitants:
45040
Extension: 30,6 Km2
Altitude: 484 m

How to arrive How to arrive
The municipality of Vic is the capital of the region of Osona, province of Barcelona. Located about 70 kilometers from Barcelona and the Pyrenees, the city was founded by the Romans with the name of Auso in the territory of the Iberian tribe of the Ausetanos. Repopulated by Guifré el Pilós after being destroyed by Muslim incursions, it was an important point of medieval Catalonia, thanks mainly to the condition of episcopal and county seat. Among the many bishops who have held the miter vigatana highlights Oliba, who in the eleventh century, with the support of Countess Ermessenda of Carcassonne built a new Romanesque Cathedral, an architectural style that he helped to spread throughout the old Catalonia.
Of this Cathedral, there is still the spectacular bell tower and the crypt, while the rest of the building was rebuilt later, the cloister in Gothic style and the nave in neoclassical style. In the 20th century, the muralist painter Josep M. Sert decorated the central nave, thus completing the architectural interest. In addition to the Cathedral, the historic center of Vic shows many other elements of interest: from the emblematic and well-known Plaza Mayor, to the Roman Temple of the 2nd century, other buildings of different periods and styles, all of them in a network of structure streets medieval. The most useful tool for the visitor is the Tourist Route of the Historical Center, which helps to discover the city from 30 points of interest signposted in a pleasant walk.
But if there is an equipment that exemplifies the richness of Vic's heritage, this is the Episcopal Museum of Vic, with a magnificent collection of medieval art with masterpieces of painting and sculpture of Romanesque and Catalan Gothic.
Currently, Vic is a university city with a complex for the performing arts and musical studies, and with numerous entities that provide a great cultural vitality. It is known for its commercial vitality, the traditional market in the Plaza Mayor and the many fairs throughout the year, such as the Ram Market in April, the Vic Music Market in September or the Medieval Market in December. The first quality local products, such as fuet and llonganissa de Vic, offer visitors an extensive repertoire of gastronomic proposals.
Vic is a human-made city, in a rural environment where traditional human activity coexists with nature and is ideal for balloon flights and point of passage of many routes and excursions.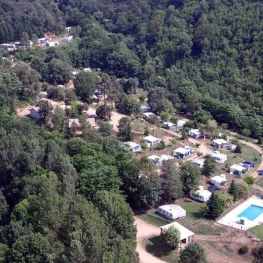 Espinelves (a

16.1 Km)
Balma is a family campsite, with a majority of customers made up…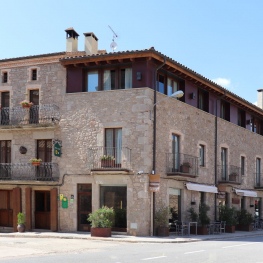 Perafita (a

17.5 Km)
Traditional house completely restored where you can choose between six independent rural…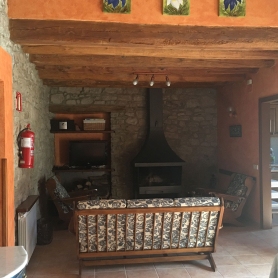 Lluçà (a

21.6 Km)
Cal Masover Xic, is a rural house located in the Rocadenbosch farmhouse…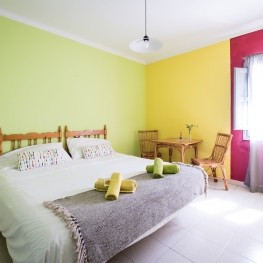 Susqueda (a

22.4 Km)
A new space to share. Next to the Santuario del Coll, in…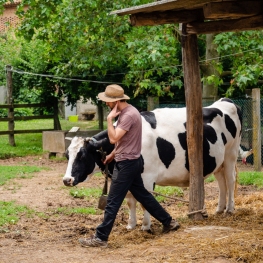 Taradell (a

6.1 Km)
The Mas Casablanca is a traditional country house, which is one that…
Folgueroles (a

5.1 Km)
One of the oldest literary museums in Catalonia, it is the home…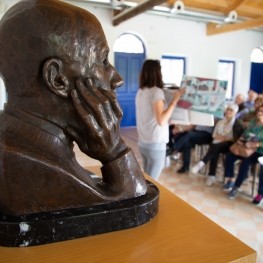 Roda de Ter (a

6.7 Km)
The permanent exhibition of the Foundation makes the life and work of…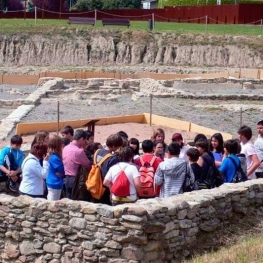 Tona (a

9.2 Km)
The Camp de las Lloses Archaeological Park is formed by its excavation…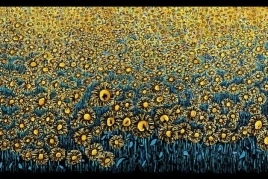 02/12/2021 - 27/02/2022

New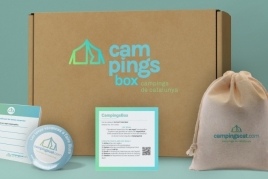 CampingsCat (Tarragona)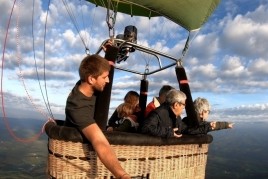 Globus Pirineu (Solsona)
Weather forecast
17-01-2022
Morning
Evening
Max 11º
Min -7º
18-01-2022
Morning
Evening
Max 11º
Min -7º