La Passió de Cervera Cervera
Gran Teatre de la Passió. Passeig Balmes, 2-4
Cervera
Contact
publicitat@lapassiodecervera.com
Representations season 2017: 19 and 26 March and 2, 8, 14 and 22 April
The Passion of Cervera is a theatrical representation of life, death and resurrection of Jesus Christ. A tradition that began more than 500 years ago and has been continuously adapting to all ages. Several scenarios have hosted this show: the church of Santa María, the Plaza Mayor, the theater Casal, until the Gran Teatro de La Passion, one of the largest theaters in Europe, built specifically for these representations and with a capacity for 1700 three-necked people and scenery that give the show agility and cinematic rhythm.
The text "Christ, Mystery of Passion" which was written after the Civil War and has been adapted over the years; It is one of only dramatizing the Dream of Claudia, Pilate's wife, giving women a special role.
More than 300 people, including actors, technicians and attention to the viewer, make possible this unique show, coordinating and working together to move the audience, always accompanied by a captivating and original music, recorded by the Symphony Orchestra Julià Carbonell of land Lleida.
But the Passion of Cervera is not only a traditional and religious show, it is also a vision of the essence of human relationships, even though humanity has evolved greatly in recent centuries have not changed over the time. Our society is not perfect. Very often read in the newspapers news about some acts of violence due to discrepancies between different cultural or ethnic groups, prostitution and slavery, the stoning of an adulteress considered, corruption in the exercise of power, suicide by stress any individual who rejected their environment and any death sentence of an inmate without being absolutely verified your fault. The substrate of each and every one of these events is exhibited in the drama of the Passion. In addition, explicitly it states an exaltation of personal relationships such as love, friendship and loyalty, as well as betrayal, deceit and controversy.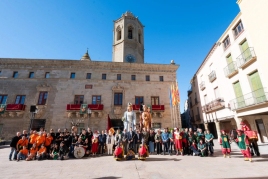 22/09/2023 - 25/09/2023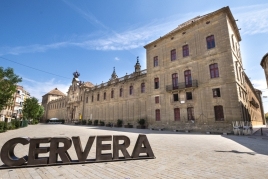 14/10/2023 ...