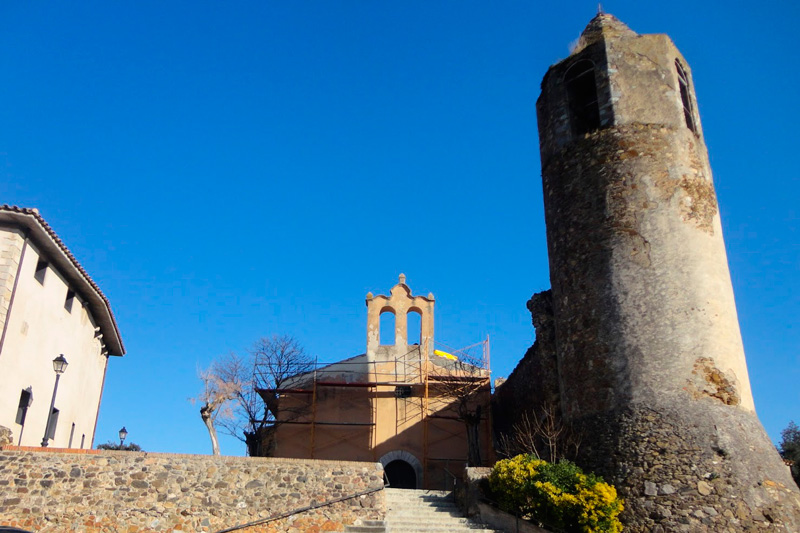 Province:
Girona |
Shire:
La Selva
|
Inhabitants:
367 |
Extension:
36,8 Km2 |
Altitude:
247 m
Brunyola is a municipality in the region of La Selva. It lies between the contact area between the Guilleries and gerundense depression in the southeastern slopes of the hill of Santa Barbara (which rises to 854 m. altitude, in the neighboring municipality of English.
Adding Sapresa iris, also known as San Martin Wives, is about 4 km north of Brunyola in a buttress of the mountain of Santa Barbara, at the foot of the road to Santa Coloma in Olot. It is the core with more vitality of the term, with modern hotels and some residential houses. The church of San Martin, completely renovated from the eighteenth century, is already documented in 1019 (Sancti Martini Preda). Initially depended on the church of San Amanç was suffragan iris. Also it depended on the chapel of Santa Barbara (in English) via San Amanç. Its jurisdiction belonged to the castle of Brunyola.
At the northern end of the term, to the left of the Onyar is the ancient Romanesque church of San Romano, a ship, with a porch and a belfry, pretty remade. The sanctuary of the Virgen de Serrallonga Serrallonga located near the farmhouse, in the extreme southeast; It is already mentioned in the seventeenth century (1657). A lot of tradition meeting on Sept. 8.
There have been several archaeological finds, including Palaeolithic flint materials, which may belong to the Mousterian and Solutrean. Close iris Sapresa, in place of Campamento, Miquel Oliva Prat collected and dolium Iberian and ceramics.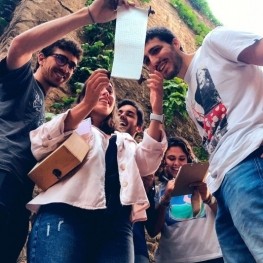 Girona (a

14.4 Km)
Live Girona like you have never done before, with an urban Escape…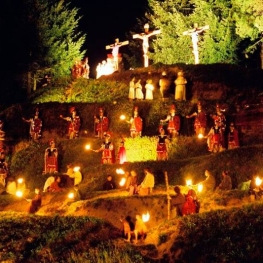 Sant Hilari Sacalm (a

14.9 Km)
For more than three centuries, Sant Hilari Sacalm celebrates its living Via…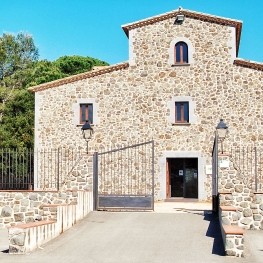 Fogars de la Selva (a

20.3 Km)
The Museum of the Peasant of Fogars de la Selva wants us…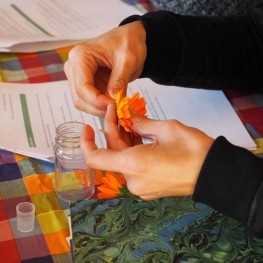 Celrà (a

21.9 Km)
A place where you can reconnect with nature and discover the more…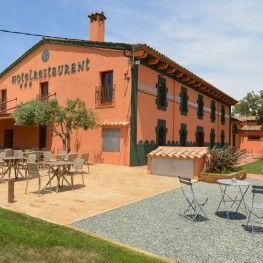 Cassà de la Selva

(a 17.1 Km)
Enjoy a restaurant located in an old 18th century farmhouse, surrounded by…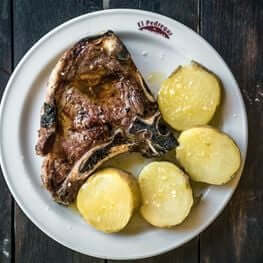 L'Esquirol

(a 29.8 Km)
Located in the Anigami Adventure Park facilities, they offer menus of salads…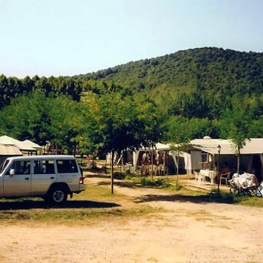 Riudarenes (a

10.9 Km)
Surrounded by tranquility and nature, our camping is perhaps one of the…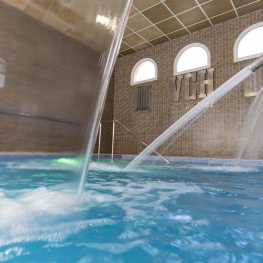 Caldes de Malavella (a

12.3 Km)
The bicarbonated and sodium thermal waters of the Vichy Catalán Spring emerge…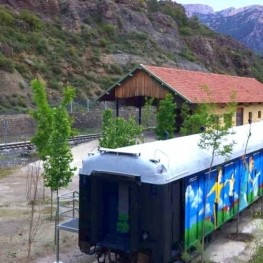 Àger (a

15 Km)
At Fundesplai, we manage 17 houses of colonies and hostels and 8…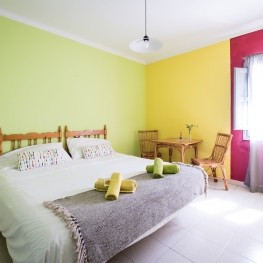 Susqueda (a

14.6 Km)
A new space to share. Next to the Santuario del Coll, in…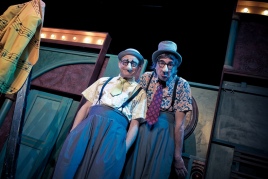 03/12/2022 ...