Tourdera route: from Sant Celoni to Vallgorguina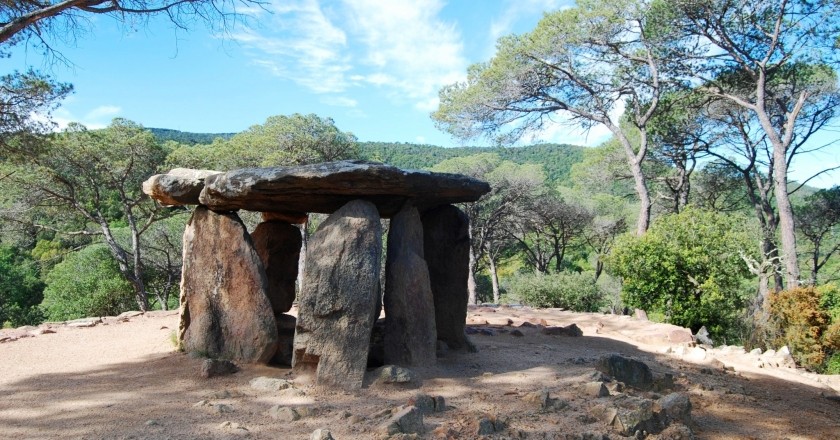 The section of the Tourdera between Sant Celoni and Vallgorguina is a section of more than 9 kilometers in length and moderate difficulty, with a cumulative climb of 183 meters.
The start of the section takes place at the Sant Celoni train station, where you can park in nearby areas if you have come by car, or you can get there by train.
We started!
The start of this section of the Tourdera route takes place at the Sant Celoni train station . Outside the station you will find the route panel and to start the itinerary you should follow the small follow-up flags located mainly on streetlights that will take you to the Tordera River.
The first banner at the exit of the station will open towards Esteve Mogas street to find the underpass to cross the train tracks and later, the c-35 road, until reaching the Can Pàmies footbridge , also known as the footbridge from Can Draper, which will allow you to cross the Tordera river.
Once you have crossed the bridge, following the directions for Santa María, you must continue along the forest track until you reach the BV-5112 road. In this area you will see through vertical signs, that you will leave the main section of the Tourdera to take the link route to Vallgorguina. Following the indications, you will pass through an area of industrial buildings and then cross the highway on the shoulder of the C-61 road in the direction of the El Molinot industrial estate.
After a few meters through the polygon, the route enters nature and runs parallel to the Vallgorguina stream until it reaches a circuit. Once past this point, you have to deviate from the stream to go up the mountain on tracks and trails. Following the path, you will find the detour that will allow you to visit the Pedra Gentil Dolmen, highly recommended.
Once you return to the main path of the route, you must take a downhill track until you meet again with the Vallgorguina stream, which will take you to the town through the well-known Vía Verde. Once in Vallgorguina, you can visit the Peasant Museum.
Source: Sant Celoni Town Hall