Water Sports Centre Calella
Platja Gran de Calella, sn Zona Club Nàutic
Calella
Contact
info@wsc.cat
Water Sports Center is a company specializing in water sports and sailing company. We are located in one of the best beaches in Calella, 30 min. from Barcelona.
Our ideal location, right opposite the station tren.Ubicats within the Club Nautico Calella, our facilities include changing rooms, showers, lockers, toilet and a small picnic area.
For over 20 years organizing nautical activities for both individuals and groups (bachelor parties, birthdays, business incentives, Team Building.....).
We organize suitable for all ages and for all ages, ideal for family or friends activities.
Our activities are: Parasailing, jet skis, Speedboat, Banana-bus, Flyfish, Mega rocket, boat rentals, sailing courses and windsurfing, paddle surfing, kayaking, children's camps, baptisms and diving courses.
Banana-bus: Activity from 6 years. Super fun!!! Runs along the sea on a bloated banana. We have inflatable 8 and 10 places.
Flyfish: For the more daring, flies and surfs the sea. Activity for all who want to enjoy speed and spectacular jumps with friends. They can climb up to 6 people, from 8 years, children accompanied by an adult.
Aqua Slider: New!! Guaranteed fun. Ergodinàmic of design, has a roof-canopy where they can go up to 2 people and 4 people lying right under genolls.Poden or up to 6 passengers, lightweight, safe and fast. For all ages.
Aqua Roquet: New!! UFO inflatable arena, where passengers sitting comfortably and enjoying the speed and centrifugal force type. Activity for all who want to enjoy family or group. Suitable for all ages. They can rise up to 8 people from 6 years accompanied by an adult.
Speedboat: Speed and extreme curves! Ride a motor boat capable of reaching 40 knots. suitable boat for 12 people, possibility to make a dive offshore. Ideal for groups, families and birthdays.
PWC: Enjoy a unique experience on a personal watercraft. Possibility to drive it within a marked area or enjoy some of our guided excursions along the coast. "Unlicensed" supervised by a monitor.
Parasailing: adrenaline, peace, freedom, relaxation and spectacular views are some of the sensations that you will experience when taking off on a parasailing. You can fly alone or in pairs and even wants to triple (2 adults and 1nen, depending on weight and weather conditions). From 4 years. The flight begins and ends at the boat, almost without getting wet and safely.
Vela: We have several different light sailing boats; Catamaran, laser, Bic open, Vaurient...
You can take a course or rent the boat for hours with or without monitor.
Kayak: Small boat paddle a canoe type, very easy to use and accessible to everyone. System "sit on top" kayak makes a very safe and property has emnarcació; We have kayaks 1, 2 and 3 places. Fantastic and relaxing to enjoy the sea and the coast.
Paddle Surf: Surf accessible to all. Activity is more fashionable now. Try to stay right on an inflatable surfboard. Our instructors teach you the basic technique to paddle and keep up on the plate; an easy and relaxing way to walk on the sea, while we get fit and we use every muscle in the body. This activity is to enjoy the sea from the first moment. We also have Mega Surf Paddle; iron giant to enjoy group or family. Super fun.
Diving: Enjoy a unique and fills your life experience blue! christenings offer diving, PADI courses and guided dives.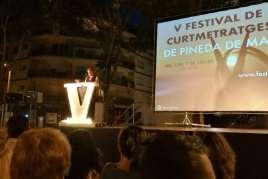 25/09/2023 - 30/09/2023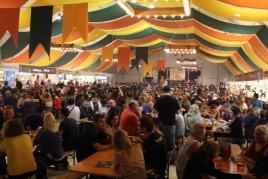 07/10/2023 - 21/10/2023