Paradise Forest in La Llacuna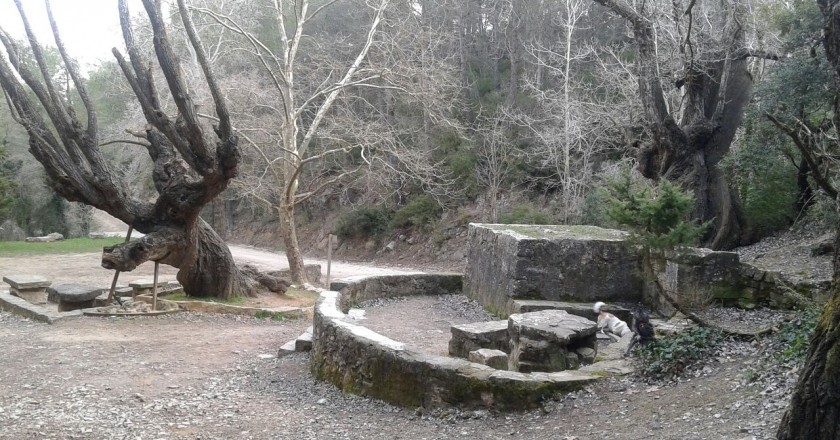 Simple and pleasant walk through the south of La Llacuna
We leave the city of La Llacuna by the road of the deposits, following the path to the Cuitora fountain. We keep climbing up. On the right hand side, we follow the path until we find the Paraíso forest (and La Crida rocks). Surrounded by straight pinasses we continue the path. The path with constant descent, takes us back to La Laguna.
Let's go!
We leave from the Plaza Mayor of La Llacuna (note that parking is not allowed on weekends) passing through the Portal de En Garreta towards Calle de Cuitora. We passed the Ca l'Americano Restaurant, a place of gastronomic "pilgrimage" for many people.
We follow the street, which turns into a path, passes in front of the football field and we move forward. When we have barely a kilometer and the tip, we arrive at Fuente Cuitora. In the Cuitora fountain we find spectacular examples of poplars (declared of regional interest in 1995) and we can fill with water. The water from Fuente Cuitora has always been highly appreciated for cooking vegetables.
Once we have rested in the shade for a while, we resume the path, going up the valley in a southerly direction. After about 450 meters we have to take a steep path that starts on our right; we will see some red signs in the pines.
After the first few meters of the ramp we find ourselves on a magnificent path that immediately glides between the pines, until we find that the path turns to the right while we see the cliff of the Rocas de la Crida on the left.
We turn right again and take a wide path. If we look closely we will see the detour to the left of the Sima de Viumala. We can take a look and take the opportunity to rest a bit.
We return to the path, which goes north, makes some curves to the left (that is, to the Southwest) and after a while it turns again in the north direction (that is, to the right), which we will always continue straight until we reach to the water tanks (which have a curious shape).
Once here, we take Deposits street, we turn right onto Subida de la Sierra street, until we reach a pedestrian alley that goes down. It has no name, but it is the next one after the street of the Hill. It will take us by right at the Portal del Gavatx and on Calle Mayor; if you go left go to the tourist office, and if you go right, in the Plaza Mayor.
You can take advantage of this moment to visit the arcaded square, make a glass to recharge your batteries or discover the carquinyolis of Llacuna.
Source: La Llacuna City Council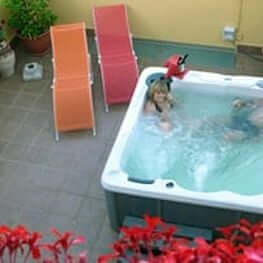 Rocafort de Queralt (a

21 Km)
Two separate accommodations for up to 4 persons each, fully equipped with…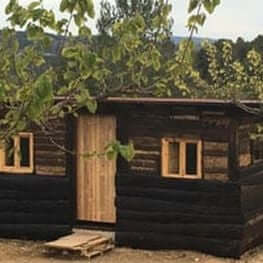 Aiguamúrcia (a

21.2 Km)
In the countryside where to spend a few days with family, surrounded…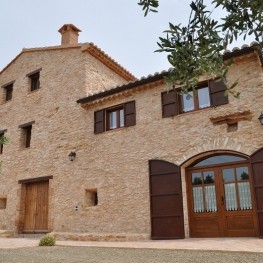 El Pla de Santa Maria (a

21.5 Km)
Mas Rossell is a rural accommodation or farmhouse, located in the municipality…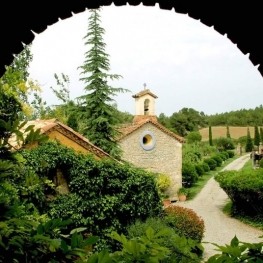 El Bruc (a

23.7 Km)
Can Ollé de la Guardia, a 15th-century country house in the middle…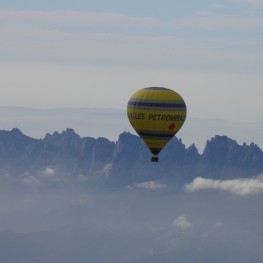 Òdena (a

15.8 Km)
Having touched virtually all types of adventure sports, Globus Kon-tiki has specialized…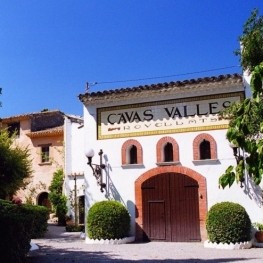 Sant Martí Sarroca (a

16.3 Km)
Visiting the Cava Rovellats winery is to learn about the history of…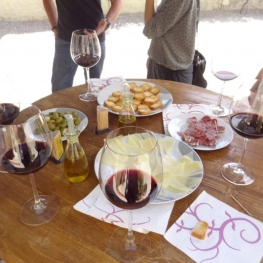 Aiguamúrcia (a

16.9 Km)
Visendra wineries will offer a guided tasting of 2 wines and sparkling…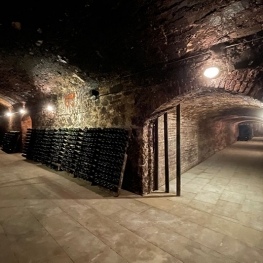 Òdena (a

17.1 Km)
Discover the history of a farm with more than 800 years old.…