The path of the Baleclers of Gallecs in Mollet del Vallés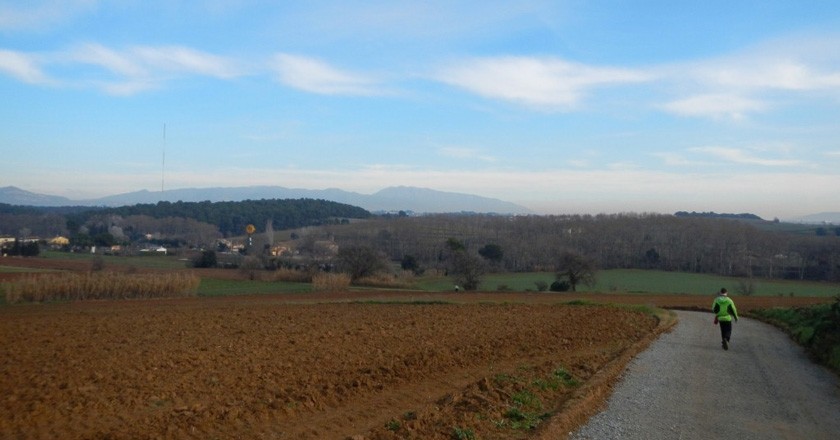 Gallecs is a rural area of 733.52 hectares, located fifteen kilometers north of Barcelona, which preserves its natural and scenic values, surrounded by roads, highways and industrial estates.
The main activity of the space is agriculture, an area in which the conversion to organic farming is taking place . It is also the reference, cultural and leisure free space of the neighboring towns, and it becomes a green lung at the service of the Metropolitan Region of Barcelona and an intensely urbanized environment of more than 150,000 inhabitants.
We suggest you discover one of the itineraries of this fantastic environment: The Bandolers' path. This route has a distance of about 5 km, of low difficulty and an approximate duration of 1 hour and a half.
Located in front of the church of Gallecs, we will continue along the path that lies behind us, that is, towards the west. We will walk about 250 m, we will leave the Can Blanc mill on the left and some houses on the right, until we reach the first crossing. We will deviate to the left, by the road that goes up to the crest of the Bandolers.
Above, we will pass by a radio antenna and follow the path on the left - south direction - with magnificent panoramic views of the Vallesana plain and the mountains that surround it. On a clear day we will see from Montseny in Montserrat and from Montnegre to Ordal.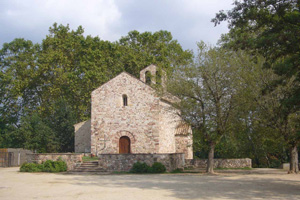 We will leave behind the water tanks and always along the ridge path we will arrive in front of a footbridge that crosses the highway. Without crossing it, we will turn to the left along the road parallel to the highway that descends to look for the Caganell torrent.
We will continue upstream, pass by the raft of Can Benito, cross the torrent through a bridge and further on we will reach the wetlands of Can Salvi, where it is easy to discover cobs of water or mallards. The final section passes through a plantation of shady plantains known as La Verneda, where we may hear or see herons, orioles or nightingales.
Source: City Council of Mollet del Vallès