Route in the middle of Gallecs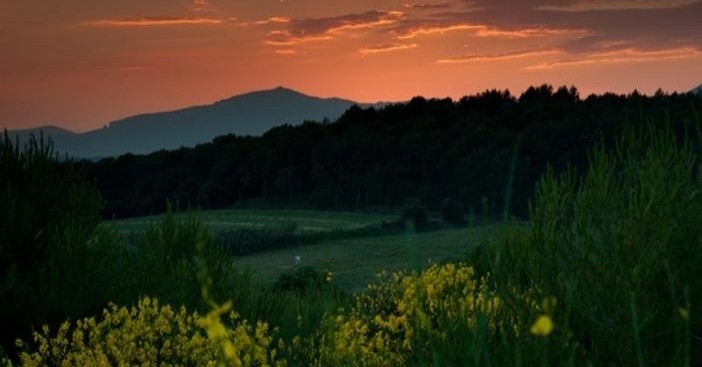 This route, leaving from the Church of Santa María de Gallecs, proposes a light itinerary, of low difficulty, through the Gallecs Natural Area, in the municipality of Mollet del Vallés.
The route has a distance of 3.5 km and a duration of one hour.
We started!
From the Church of Santa María de Gallecs, the itinerary heads north, passing through Can Magre and the Can Mainou leisure area until crossing the Caganell stream.
You go through the lower part of the Can Cristal forest; You pass through Can Jaume Magre and from there you go down to the Los Diablillos stream. From there you go up until you find the Torre de Malla path, passing through the repopulation area, a small geological cut and the pothole of Los Olmos. At this point it breaks west towards Can Salvi. And from there, upstream of the Caganell stream, you return to the point of origin.
The landscape is made up of small hills, where cultivated fields alternate with forests, such as Can Cristal, populated by masses of Aleppo pine, holm oaks and oaks. Another element of interest is the Caganell stream, which is surrounded by a riverside forest, where plane trees abound, but it is also easy to find poplars, ash trees and elms that offer a gloomy and cool landscape in the summer. We must also mention the Can Salvi wetlands, a small humid area, where you can see mallards, green woodpeckers, cornflowers and even some leprous terrapin.
In the center of the Plaza de la Iglesia, we must highlight the farmhouse and the Gallecs workshop, where you can find organic and local products that are grown and made in rural areas.
Source: Mollet del Vallès Town Council