Cervera
(Plaça de Cal Racó, Cervera)
How to arrive
One more year the city of Cervera will celebrate the new edition of El Aquelarre de Cervera.
The events will be spread over the weekend, starting on Friday night and ending on Sunday. The celebration will take place in the Plaza de Cal Racó de Cervera. There will be no shortage of devil dancing, music and parties for both young and old.
Great fun for everyone!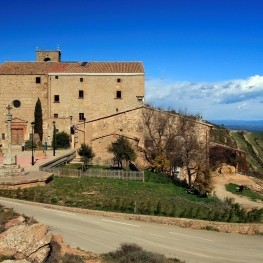 Pinós

(a 28.9 Km)
The Hostal de Pinos is located at the geographic center of Catalonia…
03/12/2021 ...