Guided visit to the Church of Santa Eugènia de Berga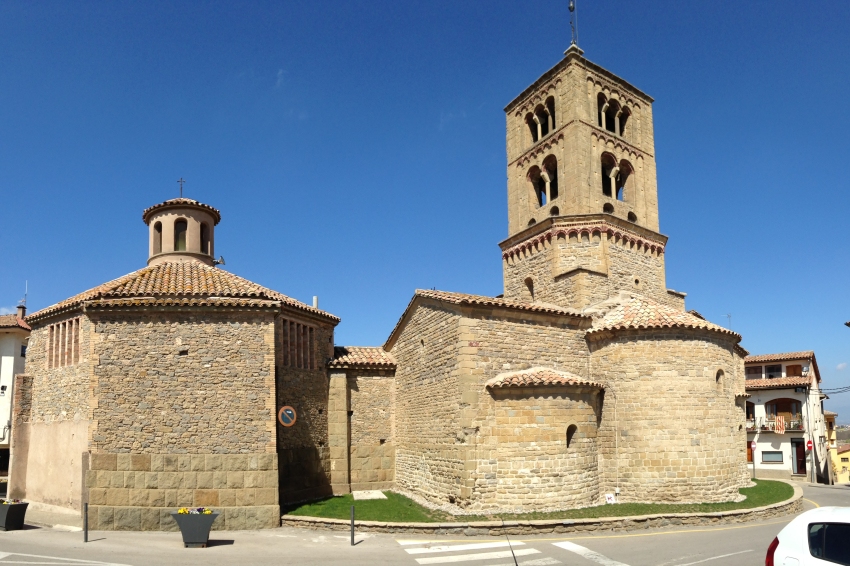 Do not miss the guided visits to the church of Santa Eugènia de Berga every second Sunday of the month!
Built in the 11th century, it is in the Romanesque style. It was enlarged during the 12th century, and subsequent reforms in 1664 modified its plan with the creation of two lateral naves. In the restoration of the year 1955, the chapels were demolished to return to their original structure.
It has a Latin cross plan with a single nave covered with a barrel vault, covered by a transept where three semicircular apses open, whose altars are dedicated to Santa Cecilia (the one on the left), to Santa Eugenia (the central one) and in Santiago (the one on the right). At the intersection of the nave and the transept, a dome rises on tubes, forming a dome on the outside, with an octagonal base, on which rises a two-story bell tower with double windows in the first body and triple windows in the second. second.
The access portal stands out, on the west façade, with archivolts decorated with plant motifs and two pairs of capitals also sculpted.
The Episcopal Museum of Vic preserves remains of wall paintings and two Romanesque lipsanoteches from this temple.
We wait for you!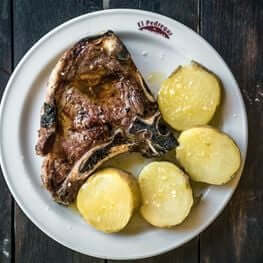 L'Esquirol

(a 18 Km)
Located on the premises of the Anigami Adventure Park, they offer menus…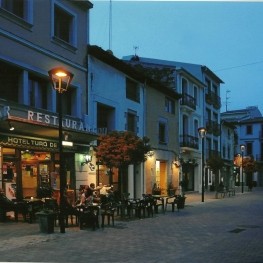 Santa Maria de Palautordera

(a 26.6 Km)
Located in the center of Santa Maria de Palautordera, at the foot…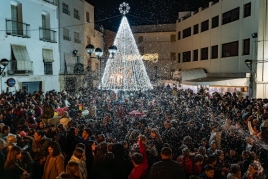 05/12/2023 - 06/12/2023 ...