MónNatura Pirineus Alt Àneu
Contact
info@monnaturapirineus.com
MónNaturaPirineus, opened in 2002, is located in the beautiful area of Valls d'Àneu, in Pallars Sobirà, located a few kilometers from the town of Son. This town in the Pyrenees is located at an altitude of 1,393 meters and currently has 25 inhabitants. It has a slightly staggered appearance, characterized by the silhouette of the Romanesque church of Sant Just and Sant Pastor, examples of the traditional architecture of the towns. of Mountain.
MónNaturaPirineus is a center that has unique facilities in the Pyrenees that allow visitors to enjoy the high mountains and discover their attractions, valuing the culture of sustainability and offering identification and respect for the different elements that make up the landscape..
It is a bioclimatic building, of more than 3,000m2, that uses renewable energies. It has a fully equipped laboratory, a planetarium, an auditorium with a capacity of 165 seats, a library and a media library specializing in environmental issues, a toy library and a computer area.
In order to take a look at the cosmos, MónNaturaPirineus has an astronomical observatory. The visits it offers are spectacularly unique thanks to the absence of light and atmospheric pollution.
In addition, MónNaturaPirineus is a fauna center that allows you to discover first-hand some of the most representative species that make up the wild fauna of the Pyrenees. And it is that the environment of MónNaturaPirineus offers a wide range of landscapes, colors and lights that vary throughout the year depending on the season in which we find ourselves, making us discover the same landscapes with different nuances. We will be able to walk and enter black pine forests or shady forests, listen to the chime of the black woodpecker or see dozens of butterflies fly as they pass through the area's meadows.
The stays and activities are aimed at families, individuals, groups, seniors and schools, and range from half a day to seven days, adapting to the needs and preferences of each one. In summer there are also nature stays and work camps for children and young people.
Activities for schools and institutes
MónNatura Pirineus is a nature center located in a wonderful setting in the Àneu valleys, which offers environmental education stays, with accommodation included, in high-quality facilities. Activities are carried out aimed at disseminating the importance of conserving nature and the landscape.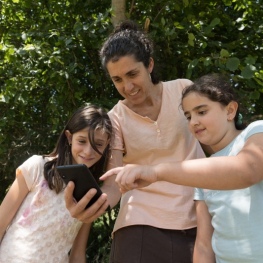 MónNatura Pirineus Alt Àneu
Under the name "The path of the wild cat", and with the help of a map and a mobile application, visitors will follow the footsteps of the wild cat. You will discover…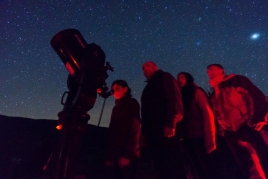 03/06/2023 ...