Fuives, centre mundial del ruc català Olvan
Casa Fuives s/n, Colònia Rosal
Olvan
Contact
fuives@fuives.com
After the welcome, you can stroll along the paths of Fuives for close more than a hundred donkeys.
These are separated by males and females. Males are separated into individual frames, as their powerful mood does not allow them a safe coexistence. Moreover, females form a single group, grazing quietly through the surrounding woods with their foals, grazing between half a year and eight months at his side.
Do not forget that at all times Joan Gassó will accompany and explain the characteristics of the breed characteristics, such as: physical qualities, food, natural reproduction...
The visit continues and entered the farmhouse, a typical Catalan farmhouse before the tenth century found several areas: the laboratory, two audiovisual rooms and several rooms, which still retain the original style of the time it was built, where you can imagine how a family lived in the countryside. In the audiovisual room we will explain the history of the race and exploitation. Beside it is the laboratory, which is used for artificial reproduction.
Then, in the ecomuseo you will see an exhibition of farming tools.
Out of the house we found a multipurpose room, where the smallest of the house will have a good time doing some crafts.
The visit is aimed at the elderly and the smallest of the house. In addition, we also have a picnic area and a small souvenir shop. Sure grandparents will enjoy the stories of John, and the smaller they will in the living painting workshops.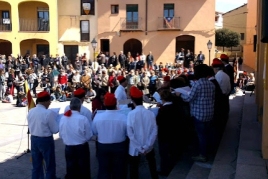 25/03/2023 ...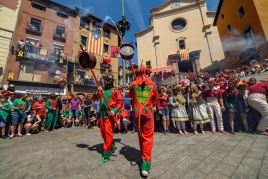 07/06/2023 - 11/06/2023