Province:
Barcelona |
Shire:
Berguedà
|
Inhabitants:
844 |
Extension:
35,6 Km2 |
Altitude:
553 m
The municipality includes two well-differentiated population centers. Olvan, hidden among the mountains to the east of the Llobregat, is a town that has traditionally dedicated itself to agriculture and that conserves tranquility, while Cal Rosal, along with the river, is a textile colony with a splendid past and a promising future.
Olvan is a small municipality with a great variety of tourist resources. Its rural and textile past has left a legacy of great cultural, patrimonial and human value that will bring it closer to different moments of its history. Its inhabitants have managed to reconvert these historical elements with great creativity and thrust in a very special tourist attractions for today's visitors.
Cal Rosal, shows the rich industrial heritage that still conserves and offers a commercial and service center that can be very useful in the days of your stay in the Berguedà. The whole set is followed by the Route of the Colonies that, going down by the side of the river, will take you to discover places of calm and also the great wealth that the Llobregat River has brought to the region.
The most outstanding place of interest is Santa Maria de Valldaura (church of the municipality of Olvan included in the Inventory of the Architectural Heritage of Catalonia), and it is a small example of Romanesque from the 13th century.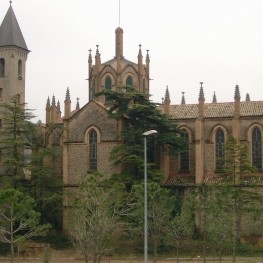 Puig-reig (a

9.6 Km)
The Interpretation Center of the Colonia Pons Church, through three museum spaces,…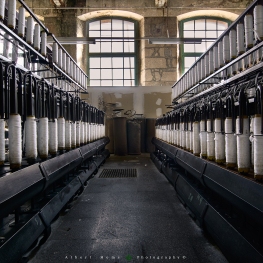 Puig-reig (a

12.8 Km)
The visit to Colonia Vidal de Puig-reig allows us to capture how…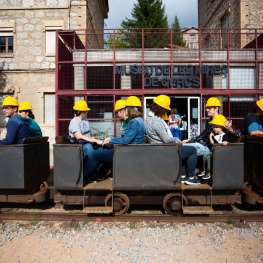 Cercs (a

14.7 Km)
Dedicated monographically to coal, it is a museum of technique and history…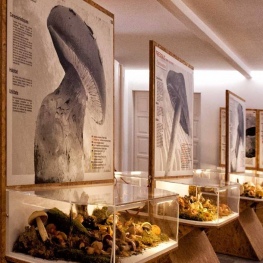 Montmajor (a

14.8 Km)
The Museum incorporates more than 500 pieces of mushrooms duly cataloged by…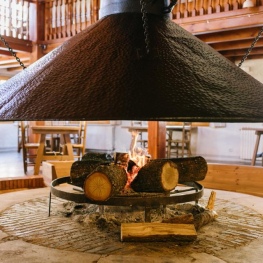 Castellar del Riu (a

10.7 Km)
Rest, charm and good cuisine, a unique space located in Berguedà, at…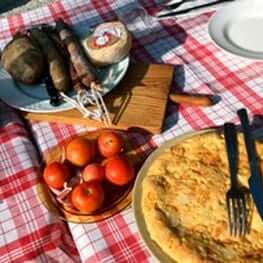 Montclar (a

12.5 Km)
Restaurant specialized in black peas (pèsols negres), grilled meat and garden and…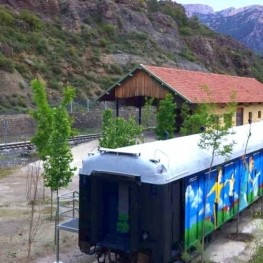 Àger (a

9.6 Km)
At Fundesplai, we manage 17 houses of colonies and hostels and 8…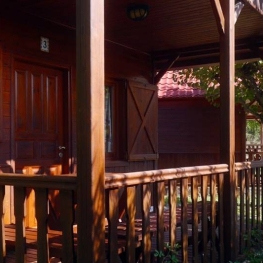 Borredà (a

9.2 Km)
If you are looking for rest and enjoy the tranquility, this is…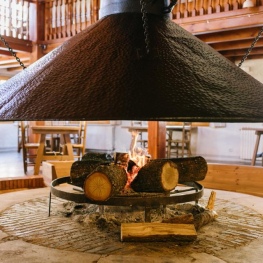 Castellar del Riu (a

10.7 Km)
Rest, charm and good cuisine, a unique space located in Berguedà, at…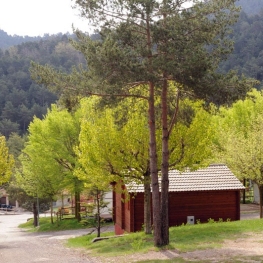 Berga (a

10.8 Km)
Located in the Berguedà, 1200 meters high, it is a small camping…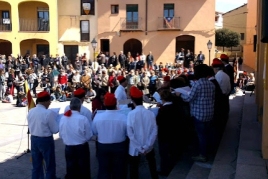 12/02/2023 ...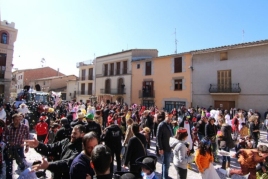 19/02/2023

Weather forecast
07-02-2023
Morning
Evening
Max 5º
Min 0º
08-02-2023
Morning
Evening
Max 7º
Min -1º