Cooperativa Arbequina Arbeca
Carrer Santiago Russinyol
Arbeca
Contact
agrobotiga@arbequina.coop
Arbeca, the best extra virgin olive oil in the world is born here. Few places can say that they give their name to one of the most valued varieties of olive trees and olives in the gastronomic world.
We are the origin of Arbequina olives. and the Arberquina cooperative, the only oil mill in the town. We invite you to try our traditional and premium oils in our facilities, in an extraordinary environment such as our modernist building with more than 100 years of history created by the architect Cèsar Martinell.
The arbequina is a variety of olive tree. The variety is native to the municipality of Arbeca in the region of Les Garrigues, which gave it its name. This variety is considered one of the best in the world, both for production and regularity, and for the quality of the oil. It is grown mainly in Camp de Tarragona, Urgell and Garrigues.
According to legend, the Duke of Medinaceli, who lived in the castle-palace of Arbeca, brought it from Palestine in the 17th century. The promise of one billion reais for each olive tree planted (which he ultimately did not fulfill) promoted its cultivation throughout the region. Although there was already evidence of olive trees of the same class throughout the term.
It is considered rustic, resistant to frost and adaptable to different climate and soil conditions. With a very low vigor and low resistance to limestone, it adapts to poor soils and is resistant to cold. Its relatively small crown allows it to be planted at higher densities than other more vigorous crops. It is recognized as one of the best varieties to obtain oil.
Rustic, resistant to frost and adaptable to different conditions, the Arbequina is one of the best varieties for obtaining oil.
It is a very productive variety with early entry into production. The ripening date is medium, from the first fortnight of November. The fruits are small, spherical, symmetrical and arranged.
They are black when ripe and without lenticels on the skin of the fruit. Shape of the rounded apex and wide peduncular cavity. It is self-fertile. Its fruits do not ripen simultaneously, and it has a medium resistance to detachment.
Visits irrigated with oil
We will enjoy an oil tasting of our best extra virgin arbequina oil, we will take a walk through our modernist cooperative, we will enjoy an audiovisual where you will see the process of the oil from the field on the table, and the Vilars fortress where later a visit will be made very pleasant and to finish a visit to the old mill and the old presses.
Welcome to Arbeca, Welcome to Arbequina.
Registration Number in Tourism Register of Catalonia and Andorra: O-000206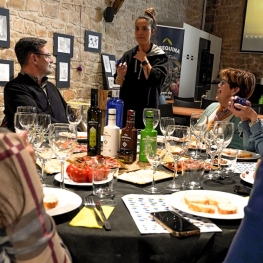 Cooperativa Arbequina Arbeca
We are a cooperative with a modernist building designed by Cèsar Martinell, producers of 100% Arbequina extra virgin olive oil, located in the town of Arbeca,…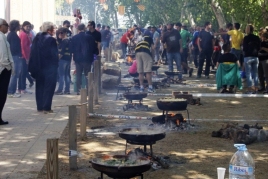 10/06/2023 - 11/06/2023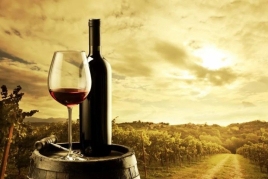 17/06/2023