Province:
Barcelona
Shire:
Alt Penedès
Inhabitants:
3076
Extension: 55,9 Km2
Altitude: 243 m

How to arrive How to arrive
Subirats is the largest municipality in the comarca of Alt Penedès. The township comprises several nuclei and neighborhoods: Sant Pau d'Ordal (head of district), Lavern, Ordal, Torre-ramona, Paying, Els Casots, Can Rosell, The Rebato, Ca l'Avi, Can Cartró, Can Batista , Cantallops, Casablanca and Muntanya RODONA. As heir to the old term Subirats feudal castle, until May 1764 was also including jurisdiction over Sadurní Sant, Sant Sadurní then Subirats and core Monistrol d'Anoia. The viticulture is the main production of the territory that has a role in the landscape and its inhabitants daily happenings. This tradition brings together wine Subirats makes the largest number of hectares of vineyards of any municipality in the Penedès, located in the heart of this region Elaboration of wines and champagnes par excellence.
But this vast township fields are not only full of vineyards. Subirats The farmers are also engaged in other typical Mediterranean crops, highlighting one above all: the Peach Ordal. Much appreciated and own denomination of origin, high quality value with these peaches is a result of two very important factors that do not occur anywhere else. For one calcareous soil type, typical of Subirats, and moreover their dryland tillage condition that gives an aroma and taste hard to find in other varieties. If these two factors we add the fact that the product is collected in the optimum ripening peach haca Ordal that is known for its excellent aromatic and taste qualities. All summer weekends processors sell their land directly collected in Ordal Peach Market. Until a season whose key gastronomic this fruit is held on the basis of the known and excellent culinary reputation Subirats restorers.
The subirateños are aware of the importance of landscape heritage, architecture and culture of the municipality and enhance tourism activity for that to maintain a rural lifestyle with all the amenities of the century. So, decided to restore an old train reducer opened in 1958 and turned it into wine station, symbol of the culture of wine and the epicenter of Routes Viticultural the municipality and the region. This is a land with a long history and tradition and culture with the historic center Subirats Castle, Century X, with the sanctuary of the Mare de Deu de la Font Santa at his side and known scenario "aplec the pa i l'Empenta ". At the bottom is the medieval Torre-ramona, a unique space where every year takes place in front of the walls of the imposing Palace of the Gralla, the Music Festival of the Vines during the month of July. The Wine and Cava Show "Subirats Tasta'l" in December or welcome spring "blooming Subirats" are other acts who want to share the welcoming and hospitable nature of the people of Subirats.
Subirats is a tourist town well connected. Since the ancient Roman Via Augusta passed through these lands, as does now the heiress Highway. Also the famous Puerto del Ordal not serious so if not for the passage of the N-340 main road from Barcelona to Tarragona and Valencia. Also two optical telegraph towers were located in these regions, Ordal Mountains, a natural area yet undiscovered. The conquest of this enclave was of special importance in the French War and the Spanish Civil War, and there are itineraries to show his remains. Finally there is an intangible heritage which has also been to visit Subirats: its people. Especially the rich folk culture and traditional parties represented in its five colles giganteras three theater groups, colla hell, bastoneros, grallers, dances, etc.. A folklore which is a good piece this popular saying to the Mother of God of Font Santa, Sant Perede Subirats:
Centuries Vuit, vostra imatge
Al vianant guiatge bon fou
In aquestes encontrades
Blau-hi Senyalant paratge
From bosc i vinyes enjoiades
D'Eternes felicitats.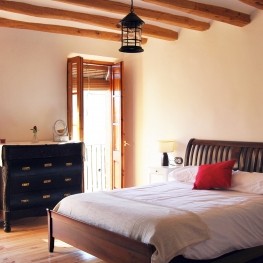 Mediona (a

18.9 Km)
Cal Farriol is a rural town house built around 1900, recently renovated…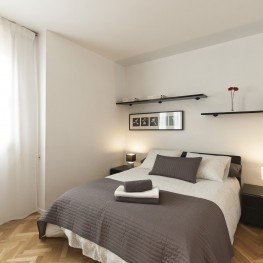 Barcelona (a

18.9 Km)
Let's Holidays complements the rental of their accommodations with a personalized and…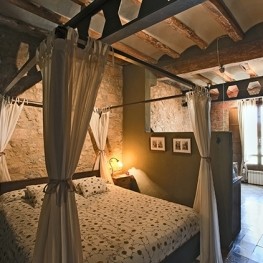 La Llacuna (a

24.1 Km)
House located in La Llacuna where there are three independent rural accommodations:…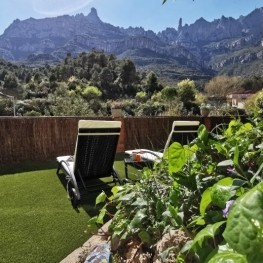 Monistrol de Montserrat (a

25.4 Km)
Agulles de Montserrat has 4 tourist apartments for up to 4 people,…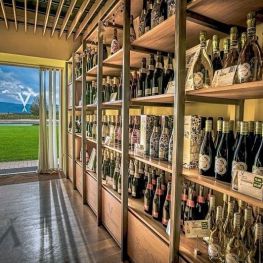 Sant Sadurní d'Anoia (a

6.8 Km)
Vilarnau is a modern and avant-garde cellar inaugurated in 2005. With respect…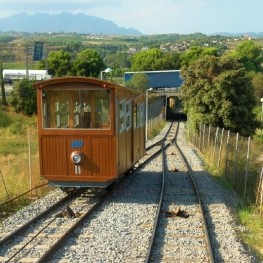 Gelida (a

8.4 Km)
The Gelida Funicular was a key piece for the development of the…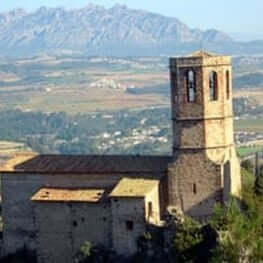 Gelida (a

8.3 Km)
Gelida Castle is a very good example of the historical process of…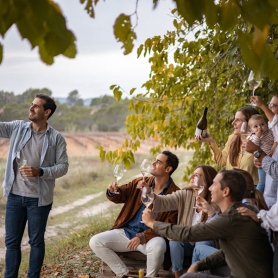 Sant Sadurní d'Anoia (a

7.8 Km)
Can Llopart de les Alzines, an estate dating from 1499 and surrounded…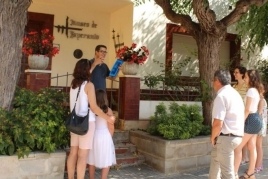 22/01/2022 ...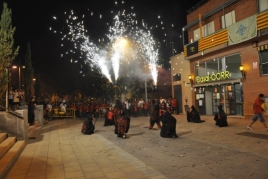 21/01/2022 - 23/01/2022

New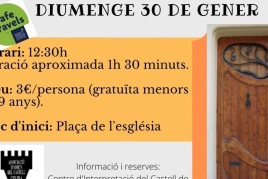 Castell de Gelida (Gelida) (a 8.3 Km)
Weather forecast
21-01-2022
Morning
Evening
Max 11º
Min 0º
22-01-2022
Morning
Evening
Max 10º
Min -1º