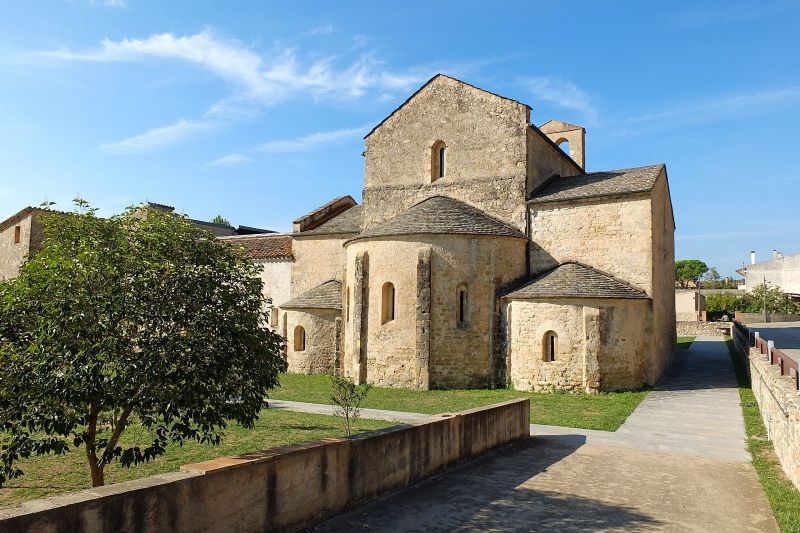 Province:
Girona |
Shire:
Gironès
|
Inhabitants:
895 |
Extension:
9,9 Km2 |
Altitude:
45 m
Cervià de Ter, which comes from the Latin name "Cervianus", possibly the name of the owner of a Roman villa, is located in the northeast of Gironès and on the left bank of the Ter river and includes the Raset neighbourhood. Its surface is almost 10 km² and its population exceeds 900 inhabitants. The term is found in the plain of the river Ter surrounded by small hills from which ditches and torrents such as the Aixart or the Aglí descend. Irrigated products, cereals and fodder are grown on the plain. At shore level, infinite rows of plane trees and poplars.
It is a charming medieval town of Roman origin of great wealth and cultural heritage that since 2012 participates in the European Heritage Days. The modernist touch is provided by the Raset Museum, Museum of Modern Art.
You must visit the monastery of Santa Maria de Cervià, its three apses decorated with Romanesque paintings and the cloister that is part of the monastery, seat of the current town hall. In the center of the old town, a good part of the medieval wall is preserved with the Torre de las Horas, the Arco del Portal and several houses with stone lintels. You should also see the church of Sant Genís, the old wash houses and the remains of the castle, recently restored. A section of the Sant Jaume path passes.
07/10/2023 ...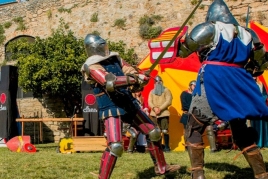 06/10/2023 - 08/10/2023

Weather forecast
02-10-2023
Morning
Evening
Max 29º
Min 13º
03-10-2023
Morning
Evening
Max 30º
Min 12º