Sea route of pirates and legends in Mont-roig del Camp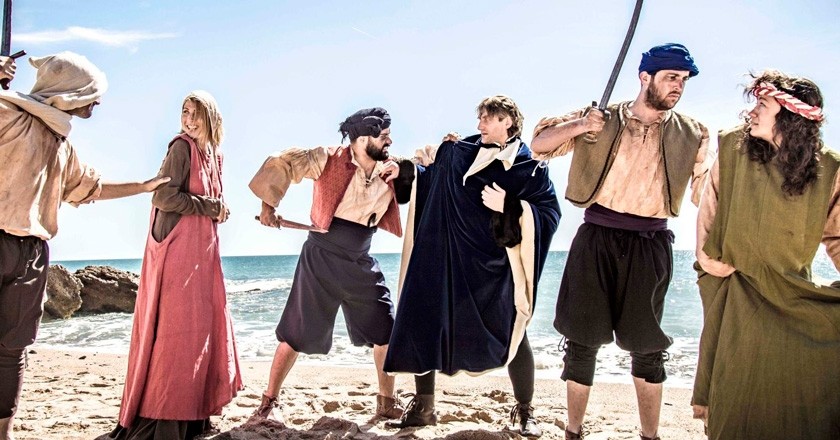 We propose a route along the coast of Mont-roig del Camp, where you will discover ancient legends and tales of an area frequented by pirates.
The distance of the route is 11 km, it can be done with a time of 3 hours and its difficulty is low.
Are you ready? Well, let the adventure begin!
During the time in the seas and oceans were crossed by pirates, the Mediterranean Sea was no exception, and the coast of Mont-roig either. It is known that in 1558, 300 corsairs landed on the coast, went to Mont-roig and took 18 captives.
From these incursions have derived different stories and legends, one of the best known happens in Miramar: says that the same granddaughter of the famous pirate Arudj Barbarroja, called Red Moon, decided to assault the ancient town of Miramar.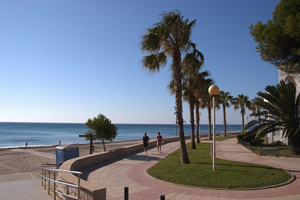 The beach located next to Punta de la Pixerota, also called Casilla de los Carabineros, this last name is due to an old house built in 1860 as a point of watch for these coastal guards. In this point there are also the remains of an old bunker of the Spanish Civil War of 1936.
The ruins of Miramar tell us of distant times, which perhaps go back to the Romans, and of those that only remain in the remains located on a hill, next to the beach. The place, also known as Guardamar, appears in the documentation in the 14th century. It was an important enclave fortified during the fifteenth century to store wheat that came down the Ebro.
Source: Mont-roig Miami Tourism