Route of the sources of l'Estany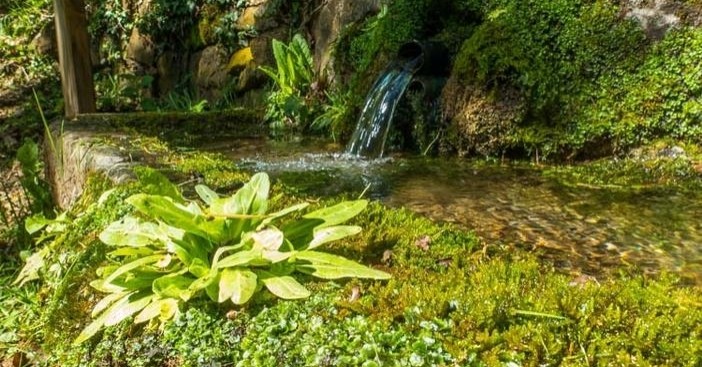 In l'Estany we find a large number of fountains spread throughout the territory. They are located both in the mountains and in the plain, and they gave a fundamental service to the population.
Visit them!
We start the "Route of the sources of l'Estany" in the Plaza del Monastery of Santa María de l'Estany in the direction of Pedro de Pontarró and the ventilation shafts of the Lake mine. The first fountain that we will find will be the Grossa fountain, an old meeting place for the townspeople.
We will continue along the royal road towards the sources of La Sala, los Toros and del Escorpión, each one of them surrounded by exuberant vegetation near the Riera de l'Estany. We arrive at the bridge of the Mill and just crossing the road we can enjoy the cool and humid environment around the fountains of the Child Jesus and the Castle. We will pass in front of the Molino del Castillo before reaching the San Antonio fountain, where we can enjoy the raft full of life that we will find in front. Fish, frogs, dragonflies, and other animals will have us mesmerized for a while.
We continue walking, now along a wide track, in the direction of Collet de Malloles and the Plan de la Carrera, accompanied all the time by red pine forests, and where we can see some orchids if we do the route in spring.
We leave the track along a path and head towards the Arce fountain, an ideal place to cool off, rest and contemplate nature. We continue south until we cross the Postius stream, where we will change direction to head towards the Sovereign neck, now accompanied by the oak grove. In this last section between the Arce spring and the Soberano neck we will find some fallen trees on the way that will force us to avoid them.
Once in the Sobirà neck, we will make a gentle descent and we will begin to have views of Santa María del l'Estany and the starting point.
Source: City Council of L'Estany