International Competition of Dogs d'Atura of Castellar de n'Hug
This event is over.
The International Dog Competition d'Atura of this small mountain municipality of Berguedà was born in 1962 from the meetings held by a group of shepherds from the region where they competed to show who had the best shepherd dog.
Since then it has been held annually on the last Sunday of August, forming part of the Països Catalans Dog Show Championship. At 11 in the morning at Prat del Castell, shepherds and shepherdesses from all over the world meet to demonstrate the skills of their dogs.
The contest is divided into two tests. In the first part all registered shepherds participate, in the second only the best classified.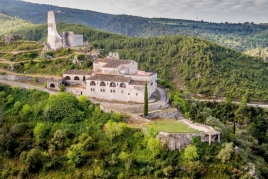 01/10/2022 ...

01/10/2022 ...