Guided route of the oil in Torrebesses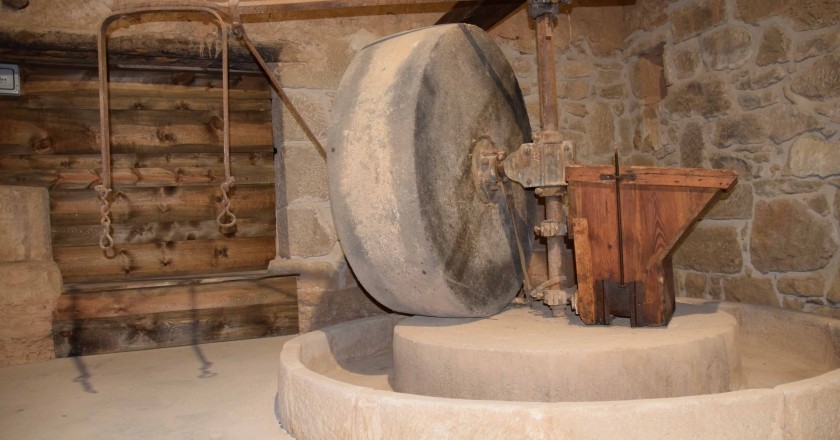 On this route you can visit the oil mill of Bep del Canut, as well as the different monumental spaces of the town, such as the Interpretation Center of the Piedra Seca, the facades of Casa Gort and Casa Oró and the New Church.
At the end of the visit, if you have booked a few days in advance, there will be a local oil tasting.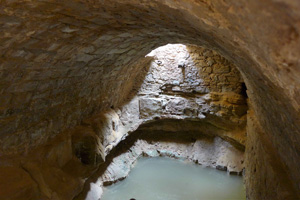 The oil mill of Bep de Canut was built in the mid- nineteenth century, being one of the five mills that existed in Torrebesses at that time. This took advantage of the main currents of water that flowed together, accumulating in a large raft and then used during the production of olive oil.
Originally it had an animal traction press, destined to break the olives and two large sixtieth presses (12 meters), used to obtain the oil. In the press that has been preserved even if they can see the accounts and the inscriptions made by the people who worked.
It worked uninterrupted until the late 1930s, when one of the main presses burned and was abandoned.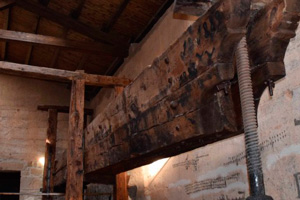 After many years, the heirs agreed to temporarily cede it to the town and the City Council of Torrebesses rehabilitated it, in order to be able to publicize the ingenuity and skill of its builders, as well as the traditional working methods that still remain in the memory of the grandparents of the town. The mill of Bep de Canut is located on the outskirts of the town, in the departure of the Vinya del Senyor.
This guided tour includes a visit to the Interpretation Center of the Dry Stone, where you can enjoy the permanent exhibition of dry stone and the basement with a room with the tools to build dry stone. You will also visit the facades of Casa Gort and Casa Oró and the New Church.
The duration of the route is 2 hours, and has a cost of 4 euros per person.

All guided tours start at the Piedra Seca Interpretation Center. Center dedicated to the study and dissemination of the heritage of Torrebesses, mainly everything related to the work of farmers, rural life and dry stone.
It is advisable to book the visit in advance by calling 646 322 000, or by sending an email to centrepedraseca@gmail.com.
Source: Torrebesses City Council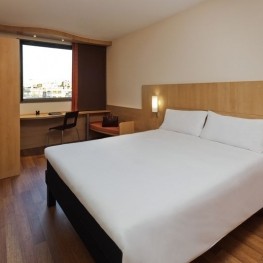 Lleida

(a 20.2 Km)
Our Ibis hotel in Lleida is integrated into the commercial area of…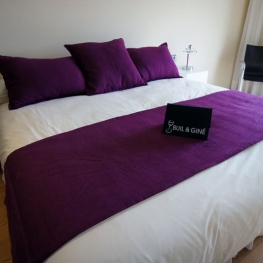 Gratallops

(a 29 Km)
A unique experience, a different and unique accommodation, we offer the possibility…