Centre d'interpretació de la pedra seca Torrebesses
Contact
centrepedraseca@gmail.com
The Interpretation Center of Pedra Seca (CIPS) is located in Torrebesses, a municipality in the Segrià region (Lleida). Our main function is the study and dissemination of the heritage of Torrebesses, mainly everything related to the work of farmers, rural life and dry stone.
As part of our activities, we organize trips around the area to learn about the dry stone constructions that farmers have built over the years, mainly in the late nineteenth and early twentieth centuries. Cisterns for the storage of water, margins and stone huts, we also explain the relationship established between the work of the stone, the use of water and the people and the tools used to work the stone.
We have different guided tours of the municipality that can be found on our website and which focuses much more the historical, ethnological and monumental slope of the town. The history of the town is told, while buildings such as the Romanesque church of the late 12th century (where its polychrome stone altarpiece stands out), the museum - ethnological collection, an old oil mill of the 19th century, the facades of the strong houses of the town or the adventure of the New Church of the XIX century. On the same side we have the castle-palace of Torrebesses (recently renovated and converted into a rural house), also open to visitors.
We act as a local cultural center, where free temporary exhibitions are organized, either art (painting and sculpture) or history. In addition, the center has a small library dedicated mainly to history, rural architecture and dry stone, and a multi-purpose room where conferences, family / children workshops, book presentations, etc. are held.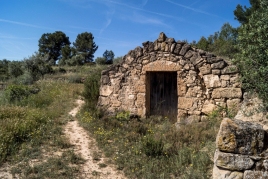 03/06/2023 - 04/06/2023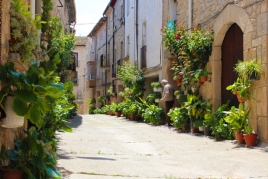 20/05/2023 - 04/06/2023