Circular route through the wagon tracks in Ogassa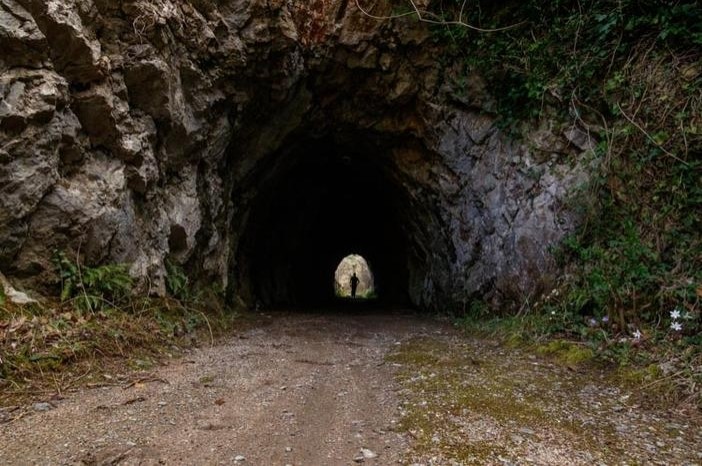 We propose a circular route along the tracks where the wagons circulated from the center of Ogassa to the Toralles station. The return can be done on foot and lasts approximately one hour.
We begin the itinerary in Plaza Dolça, a place where coal is concentrated on the way to the Toralles train station.
Going south, we will pass by some garages and under the Can Jolis house, a point where there are two options: follow the lower path or the upper path; the choice is not important because you have to take one out and the other back. In this case, we opted for the path that is further down, which had been the route followed by the wagons, on the way to the inclined plane of the Meseta below.
The first point of interest, after passing through the interior of a tunnel, is a large esplanade or square, which was the dump of the Dolça mine, a place known as the Plaza de los Burros, since it is where the dead beasts were buried., including donkeys.
Continuing the walk, we will pass over the Can Maideu torrent bridge and we will see protection walls of the route just before reaching the Benet cement factory. Near the road there is a structure made of iron, built by the company Casals, from Ripoll, which dumped coal into the factory, for its own consumption.
We will continue on the cement factory buildings until we find a road that goes up, we will follow it up, until the crossroads with another track, which we will take to the right. On the other side of the valley we have the buildings, ruins, that made up the Balaguer cement exploitation.
The path that we now follow is part of the journey made by the wagons once empty to Plaza Dolça. On the way back we will pass through the Maideu bridge and shortly after we will find a booth where tools were kept for line maintenance and workers were sheltered in case of bad weather. As on the other route, we will also pass through a tunnel dug in the natural rock. On leaving we will find ourselves at the starting point, can Jolis, the crossing point of the two routes.
Source: Ogassa City Council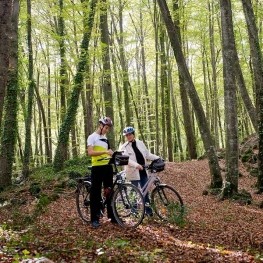 Olot (a

19.5 Km)
The Bicycle Logistics Center (Olot-La Garrotxa) is a family business with more…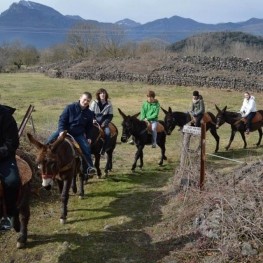 Les Preses (a

19.6 Km)
Donkeys and Somers program is dedicated to sightseeing in Catalan donkey by…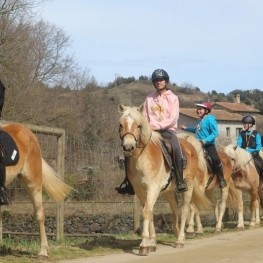 La Vall d'en Bas (a

20.3 Km)
At Club Hipic eQuillet we offer a wide range of activities for…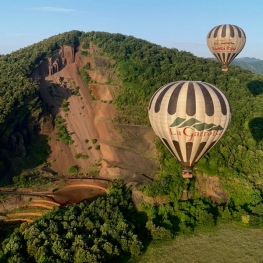 Olot (a

24.1 Km)
Balloon flights in the Garrotxa, fly over the volcanoes of Catalonia from…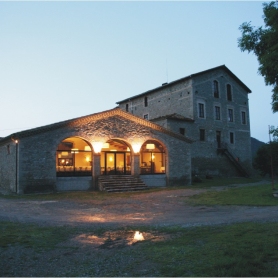 Les Llosses (a

18.7 Km)
Ideal for celebrating. It has a large parking lot, and disabled access.…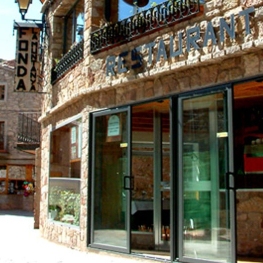 Castellar de n'Hug (a

21.5 Km)
Family hostel located in Castellar de n'Hug. It has different options for…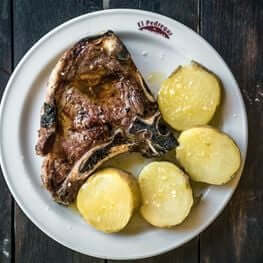 L'Esquirol (a

25.9 Km)
Located in the Anigami Adventure Park facilities, they offer menus of salads…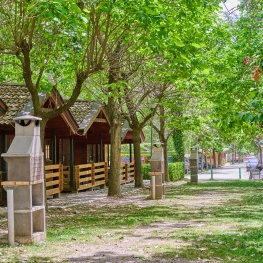 Vilallonga de Ter (a

7.8 Km)
The Conca De Ter Bungalows are located in the Camprodon Valley, in…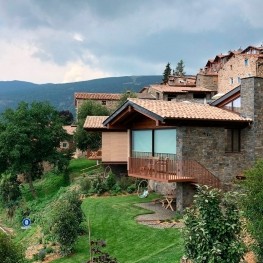 Vilallonga de Ter (a

8.5 Km)
Since 1970, a family to serve in the best place in the…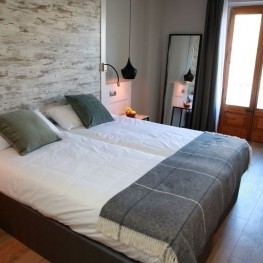 Camprodon (a

8.9 Km)
The Hotel Cims de Camprodon is located right in the center of…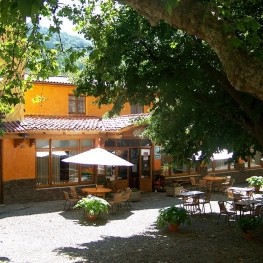 Ribes de Freser (a

10.1 Km)
It is a small hotel with family tradition now run by the…