The visit of the little ones: Discover the essence of the Delta as a family
This family visit is designed so that the youngest members of the family can enjoy the surroundings of MónNatura Delta, while discovering the richness of this space.
You will learn about the history of the salt mine pirate EicTu XicMano, you will see fascinating birds such as flamingos and you will practice unique traditional activities of the Ebro Delta such as casting the cast net or sailing with a pontoon.
For groups there is the possibility of arranging visits outside these hours. Activity subject to weather conditions.
Hours and languages:
From February 19 Weekends, bridges and holidays at 10:30 a.m. (Catalan). *Please note that from April 1 to 10, we are open every day, from 10 a.m. to 8 p.m.!
From July 17 to September 15 and Easter. Every day at 10:30 a.m. (Catalan).
We will wait for you!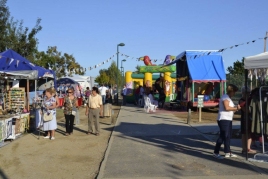 29/09/2023 - 01/10/2023