Province:
Barcelona |
Shire:
Vallès Occidental
|
Inhabitants:
25.191 |
Extension:
15,8 Km2 |
Altitude:
74 m
Santa Perpètua de Mogoda, municipality located in the Vallès Occidental region, in the province of Barcelona. It is located 7 kms from Sabadell and 14 kms from the city of Barcelona. It has gone from having 18,233 inhabitants in 1998 to having more than 25,000 inhabitants today. Santa Perpètua has a very young population, since 60% of citizens are under 40 years of age. The municipality has 11 industrial parks. Its surface is of little more than 15 hectares. 8 neighborhoods make up its structure.
The abundance of water and fertile lands favored, since the Neolithic, human settlements in this natural corridor where today stands Santa Perpètua de la Mogoda. Precisely the remains located in excavations and the architecture of past eras (churches, castles, stately homes and farmhouses) give the municipality a rich heritage heritage on which grows a currently industrialized, rich and diverse city.
The zone that currently occupies the Can Oller Forest was, 2 thousand years ago, a nucleus of Roman population with an important production of vine and cereals and excellently communicated, since the Via Augusta was very close to this place.
Stresses the church, located on a small hill where they crossed two old roads of Neolithic tradition, the Romanesque building was built on a Paleochristian church of the seventh or eighth centuries, in the same place where archaeological excavations have shown that there was a Roman town.
The Castle of Can Taió is a true caprice of Miquel Gomis and Güell, its owner. Contaminated by the romanticism of the nineteenth century, Gomis decided to build a castle like the ancients, and its construction lasted until 1929.
As an urban lung, the Central Park is the geometric center of one of the largest public spaces in the region, about 80 ha, which connect the Castle and Horts de Mogoda with the Castle and Can Taio fields. It also supposes a point of attraction and reference beyond the municipal territory with the raft of naturalized irrigation forming a new habitat.
Santa Perpètua has not only grown in number but also in quality, since all the human increase has been made thanks to the contribution of the new citizenship that incorporates new visions and new realities that we must know how to take advantage of within this framework that we call Santa Perpètua de Mogoda where 10,000 years ago people live.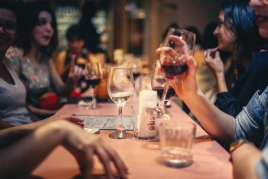 02/06/2023 ...

Weather forecast
02-06-2023
Morning
Evening
Max 24º
Min 11º
03-06-2023
Morning
Evening
Max 22º
Min 13º