Extension: 11,0 Km2
Altitude: 172 m

How to arrive How to arrive
Banyoles is a municipality and capital of the Pla de l'Estany. It is located halfway between the Mediterranean and the Pyrenees.
The main attraction of the city is Lake Banyoles, one of the largest in Catalonia. And it is likely that the origin of his name "balneum", bathroom, comes from this space.
Its origins are ancient, and which data from ancient times. An example is the prehistoric jaw was found, or any of the terracotta Roman remains.
Still, it is not until the ninth century that begins to form the present city. It was born at the Benedictine monastery of Sant Esteve built, probably, on an ancient Roman temple. The city continues to build around and expands to the church of St. Mary of the Turers. Thus, the town was marked by the presence of the monks until their expulsion in the nineteenth century.
Furthermore, in the twelfth century Banyoles and was an important center of cloth which had its heyday during the thirteenth and fourteenth centuries. Banyoles had Mayor channel cloths, tanners mills, dyeing and flour mills. At the end of the fifteenth century had already finished building the wall, for some time, was in charge of protecting the population that had been installed inside.
From the fourteenth century, Banyoles suffers a serious decline that will last until the eighteenth century, when one of the main producers of hemp fabrics. Still, the crisis not long in coming and, in the nineteenth century, agriculture and livestock become important.
Today, Banyoles is a city that enjoys its natural assets to provide all that is asked. He has received the distinction of Sports Tourism Destination (DTE) for rowing and canoeing specialties.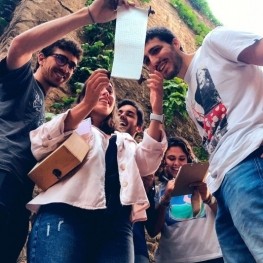 Girona (a

15.5 Km)
Live Girona like you have never done before, with an urban Escape…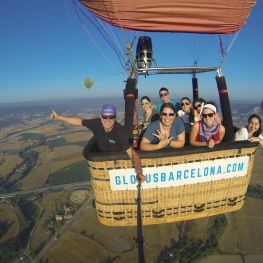 Barcelona (a

18.7 Km)
Discover the magic of a balloon flight balloon Barcelona. Balloon fly in…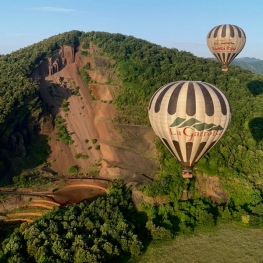 Olot (a

20 Km)
Balloon flights in the Garrotxa, fly over the volcanoes of Catalonia from…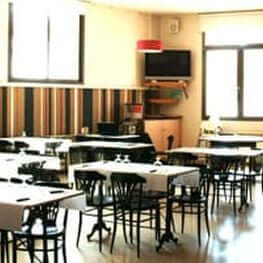 Tortellà

(a 17.1 Km)
Located in Tortellá offers traditional Catalan cuisine, with quality products and proximity.…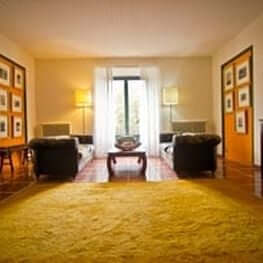 Besalú (a

10.4 Km)
The Jardins de la Martana is a romantic hotel located in the…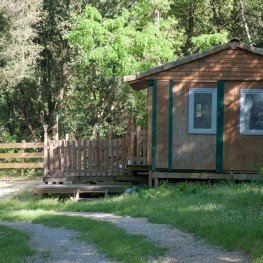 Besalú (a

10.8 Km)
Camping located in the town of Besalú, very close to mountain areas…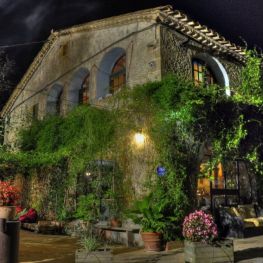 Vilademuls (a

11.5 Km)
Mas Torrencito is a cozy property set in a 15th-century country house…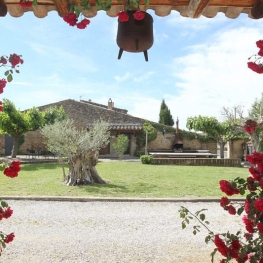 Saus, Camallera i Llampaies (a

14 Km)
Medieval farmhouses restored and converted into six different catering apartments. From 2-35…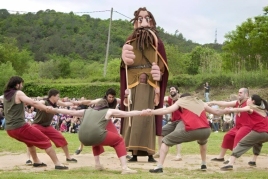 28/05/2022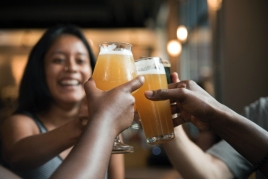 28/05/2022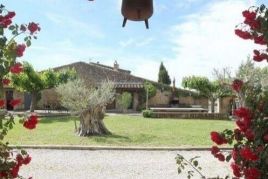 Can Gat Vell (Saus, Camallera i Llampaies) (a 14 Km)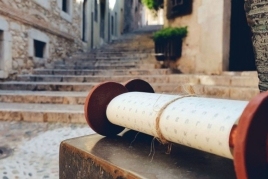 Xplore Girona - Escape Room Urbà (Girona) (a 15.5 Km)
Weather forecast
25-05-2022
Morning
Evening
Max 25º
Min 9º
26-05-2022
Morning
Evening
Max 28º
Min 10º