Medaqua activitats aquàtiques Torroella de Montgrí - L'Estartit
Contact
info@medaqua.com
We are an eco-sports company established in Estartit.
We are in a privileged environment that gives us the possibility to offer activities of the most varied.
Snorkel; Discover the wonders of the Medes seabed from the surface.
Kayak; Excursion to Medes by kayak enjoying a breathtaking view.
La Robinson, boat in the area of ​​the cliffs, disembarks in a hidden cove, and returns to the village on foot.
Market of Torroella; Bike tour to Torroella and return by the river bank to the Gola.
Discover the Ter, bike excursion to the river, leave the bike and take the kayak to know the river.
Medieval Peoples; Surroundings surrounded by history shaped in its medieval towns that we will visit by bike.
Christening; Dive for the first time with Bottle. And if you like baptism, get your diving title with great discounts.
Variety of environments, variety of experiences.
All this and more. Here. Come and enjoy with us.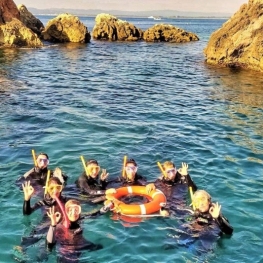 Medaqua activitats aquàtiques Torroella de Montgrí - L'Estartit
Casal Semana Santa on the Costa Brava with Medaqua: We discover the Natural Park! From Monday, April 3 to Friday, April 7, mornings from 9:00 a.m. to 1:30 p.m.…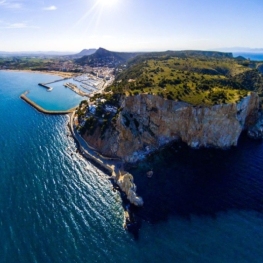 Medaqua activitats aquàtiques Torroella de Montgrí - L'Estartit
Medaqua, environmental education center and company specialized in stays and outdoor activities within the Montgrí - Medes Islands - Baix Ter Natural Park.…