Cala Aiguablava N 4 (Platja de Aiguablava)
Begur
Contact
info@begurdive.com
In Begur Dive we offer you the opportunity to enjoy the best and most beautiful underwater landscapes of the Costa Brava Catalana.
Through a total of 16 dives, you can enter into the fabulous natural wealth of a unique underwater landscape, such as the Costa Brava, one of the most beautiful and exciting coasts of the Mediterranean.
Wealth and variety
Virtually all species of vertebrates and invertebrates typical of the Mediterranean can be observed in the various places we will access: stripes, grouper, moonfish, octopuses, sea bream, lobsters, moray eels and a very long etcetera...; Even the possibility of being able to observe closely some small squalor.

Likewise, the floral richness of these places is extraordinary, emphasizing the abundance of coral formations and the amount of large gorgonias.
An Underwater Adventure
In short, an underwater paradise full of life and dominated by extreme beauty. Discovering its most hidden corners and watching the wonderful spectacle that Nature gives us, turns our offer of dives into a unique and unrepeatable adventure.
Diving & Aiguablava Beach & Archeology
Hours: Monday through Sunday
Duration: two and a half hours, water 40 minutes
Price per person: 65 €
It includes:
Theorical class; We extended the most important aspects of diving, behavior and safety, emphasizing the history of Cala de Aigualbava and the Roman ships found there.
Practical class; On the beach of Aiguablava where the species of the Mediterranean choose for their procreation, we enjoy a moment of peace for our mind and we immerse ourselves in the aquatic environment, we can see: salpas, sargos, morenas, octopuses, sucks, serranos, espetones.... Etc.
Diving insurance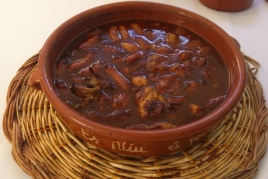 14/10/2022 - 11/12/2022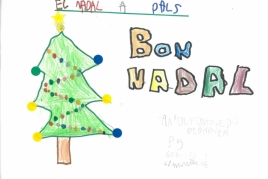 14/12/2022 ...