Hostal Emphasis Casserres
Carrer de la Creu, 61
Casserres
Contact
emphasis@emphasiscasserres.com
Emphasis is a space designed with feng-shui harmony pricing in each of its spaces relaxation and harmony. Feng-shui has entered the colors of each room, living room, decorative elements and shapes.
Emphasis is a project designed to bring you a comprehensive line from food, rest and personal growth in all areas where one wants to achieve.
accommodation
Emphasis offers five rooms, which can be single, double or triple as they have extra beds.
Each room has the necessary elements to rest pleasure: memory - foam mattresses, adaptable to every need pillows, blankets. They have bathroom and individual toilet.
The rooms comprise structural elements of wood, wrought iron, stone and brick swing.
The rooms offer comfort to service your rest.
Each room is named Emphasis varieties of mushrooms that can be found in the Berguedà: chanterelles, fredolics...
restaurant
In the kitchen you want to give the opportunity to share the same space who wants both a vegetarian as one who prefers to eat meat or fish cuisine. The most important thing is to share a table with whoever you want and love with quality products.
We make our menu with products of proximity and quality. You decide vegetarian cuisine, meat, fish... the options are many and varied.
The restaurant has room for 31 people
We recommend you start your day with a good breakfast you 'll find a breakfast with all the basic food. Fresh juices, organic bread, natural products and proximity (cheese, nuts...).
There are integrated seating in the kitchen if you want to appreciate the work of cooks. The you'll prepare dishes and can chat with them about aspects of the kitchen that interest you.
Bon Appetite!
activities
The activities take place in the Ivy room and kitchen of the restaurant.
Ivy offers a space for workshops for small and large, to do yoga and meditation sessions, coaching courses for small groups, etc.
Depending on the programming, cooking workshops for young and old to poderos closer and closer to this basic food that gives us all your profit will be made.
In the kitchen vegetarian courses, energy and health food are made.
In Emphasis we offer the possibility to do many external, such as those scheduled weekly in the region or walks by the surroundings, ideal for release legs and thoughts activities.
Sessions for groups, Emphasis has a clear objective which is to give you tools through courses and workshops in order to grow.
We also provide space for you to make your individual or group activities.
Registration Number in Tourism Register of Catalonia: HCC-004461
01/10/2022 - 02/10/2022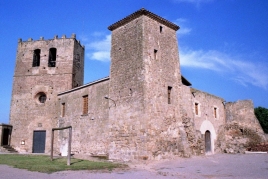 01/10/2022 - 02/10/2022