Capacity:
12 | La Torreta d'Olius Camí de la cripta, fins al final
Olius
Contact
downawaterfall@hotmail.com
La Torreta, dates from the year 900 and is a fortified farmhouse with a rectangular plan (according to some documents it could be the old Castle of Olius ) with two interior towers and their respective extensions. It has approximately 300 m2, with a kitchen-dining room, two living rooms and a fireplace, and 6 suites with toilets and various surprises.
It is located next to the Masía El Molí dels Cups (an old flour mill dating from the year 1000) embracing the river Cardener and next to the Historic-Monumental complex of Sant Esteve de Olius:
Romanesque Church and Crypt, Modernist Cemetery (the work of Bernardí Martorell, a disciple of Gaudí ) blending in with nature.
La Masía and the Conjunto are located 8 minutes by car from Solsona (capital of the Solsonès region).
Services
It has 6 double rooms with en-suite bathrooms, a total of 12 beds with the possibility of being able to accommodate some more (consult). The stay is for a minimum of 6 people (if it is 2-4 people, consult).
Breakfast
Breakfast on the first day included, tasting of local products from Solsonès and surroundings.
Garden & River
Environment with the possibility of bathing in the Cardener river (100 meters); clear and pure water.
Pool
Summer season, saline electrolysis pool with seating area and porch.
Free Wi-Fi
Free Wi-Fi internet, little 3G coverage, disconnect!
Bed linen, blankets and towels
Includes bed linen, blankets, towels, cleaning service, hair dryer, amenities (ecological soap and shampoo), equipped kitchen: dishwasher, combi fridge, oven, etc.
fireplace and AC
Wood for the fireplace Energy Efficiency A+ (and underfloor heating) ?Air Conditioning Machine.
Activities
Trekking
kayaking
paddle surfing
mountain biking
Fishing
Alpine and Nordic skiing
Snow rackets
mushrooms
Registration Number in Tourism Register of Catalonia and Andorra: PCC-001304-32
La Torreta d'Olius Olius
Accommodation in the Cubierto de la Torreta de Olius for 4 people (next to the old Castle of Olius and summer residence of the Counts of Urgell, Cataloged as BCIN,…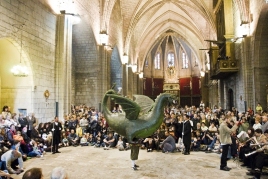 08/06/2023 - 11/06/2023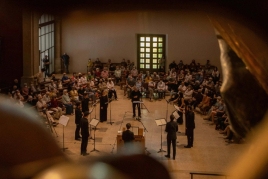 10/06/2023 - 11/06/2023 ...