Càmping el Solsonès Solsona
Carretera Sant Llorenç, Km 2 Direcció Lladurs
Solsona
Contact
info@campingsolsones.com
Camping El Solsonès offers a wide variety of fully equipped bungalows, a new Glamping area and large pitches for caravans or mobile homes.
It also has new expanded facilities:
Large adult pool and children's pool opened in 2020.
Playground for the little ones to play and have fun outdoors, with an area set up for them, with rubber flooring and a new castle for those who are a little older.
Paddle, fronton, tennis, ping-pong, mini-golf, Catalan bowling, petanque, mini-basketball, bike-cross, soccer field, health circuit and beach volleyball.
Sale of artisanal, ecological and kilometer 0 products. Chickens, pork ribs and roasted rabbits. Freshly made bread and pasta.
Mini club with a common play area for all children, a toy library and a workshop room where crafts can be done. Free for all clients.
Own parks and gardens to relax on a pleasant walk.
Multipurpose room where films are shown, events, meetings and all kinds of activities are held throughout the season.
Covered and uncovered caravan parking service throughout the year.
Services equipped with central heating with underfloor heating, showers using solar energy, chemical water, a toilet for the disabled, etc.
Water changes and overnight SLEEP & GO motorhomes
In addition, there is also animation throughout the summer, weekends, winter holidays and nature activities for the whole family, concerts, contests, parties... and much more!
We cannot forget that Camping El Solsonès is located in an environment that allows you to make all kinds of routes on foot or by bicycle from your accommodation.

In addition, the Solsonès region is an important point of interest for historical, cultural tourism and wine tourism. This allows Camping El Solsonès to organize group and personalized getaways to enjoy each of these activities.
The campsite also has a fantastic restaurant.
Restaurant
Market and traditional cuisine restaurant, kilometer 0, typical and innovative dishes. Pairings. Menu, menu and barbecue. Dishes on request and to take away. Enjoy the summer terrace. Free WIFI zone!
Thematic menus during the Gastronomic Days of Solsona and region, special meat menus l, etc.
The restaurant offers quality, healthy and local cuisine with local products from the Pyrenees. These dishes prepared by chef Jordi Guixé, pair with wines and cavas from the regions in an exceptional way. From the earth to the plate and to the palate.
For two years the restaurant has offered the possibility of participating in these special pairings, presented by the best wineries. Discover the cuisine, the wines and the gatherings. Learn and enjoy the gastronomic and wine tourism culture of Solsonès.
Open Friday night, weekends and holidays from 8am. (Lunch until 5pm / Dinner from 8.30pm to 11pm).
Registration number in the Tourism Registry of Catalonia: KCC-000043
Registration Number in Tourism Register of Catalonia and Andorra: KCC-000043
Càmping el Solsonès Solsona
Enjoy the snow and all the activities that can be done around the campsite in the winter months, with a 10% discount. Offer conditions: Winter season, weekends,…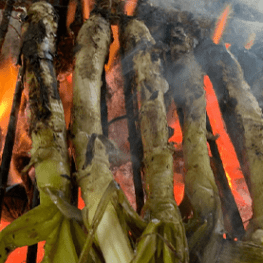 Càmping el Solsonès Solsona
At Camping el Solsonès Restaurant you will find your gastronomic space with more than 30 years of experience. Every season they strive to offer you the best…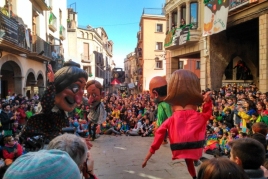 10/02/2023 - 12/02/2023 ...